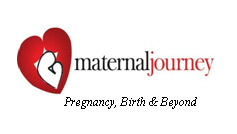 Maternal Journey is an education, information and support service working with families through pregnancy, birth and into the first year of life as parents.
Maternal Journey's focus is on developing your confidence as parents to trust your instincts, and to find ways to work with your baby through courses, workshops and one-on-one support.
Maternal Journey offers
Antenatal courses
Preparation for birthing and parenthood
Pregnancy yoga
Newborn workshops and sessions
Mother and baby yoga
Feeding, settling & sleeping your baby
Baby massage
Introduction to solids
4-6 month development workshops
6-9 month development workshops
9-12 month development workshops
Father and baby sessions
Infant CPR/First Aid course
One-on-one sessions
For more information, check out Maternal Journey
Simone from Maternal Journey is one of the Experts in Our Team, she helps us with Child Birth and Breastfeeding questions.