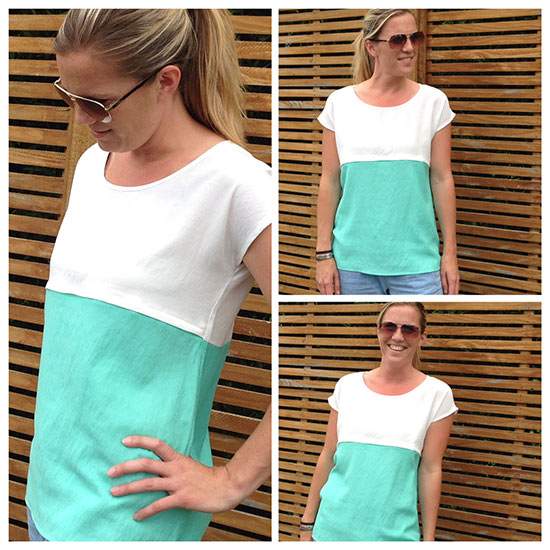 Our Sorbet Nursing Top is a really popular style.  We first released it last year, and it sold out very quickly. So we've repeated it again this year, adding in Lemon, Mint and Sorbet colours.  They are part of our fresh collection of maternity and nursing clothes.
The images on our website show our model Steph wearing the styles, she was 6.5 months preggie.   The Sorbet top is best suited from early pregnant, and then is perfect for nursing.  The style is light and with a linen effect fabric. When worn post-baby, the fit is relaxed.  It will feel loose and relaxed over your body without clinging to your tummy.  Plus the two tone colours are used to conceal a horizontal zipper – so that it is really easy to breastfeed.
Today we've take some photos with Natalie showing you how this style fits on a non-pregnant body.   Natalie and Steph (6.5 months preggie) were wearing the same garment in size S.