Advertorial Page for Personal Train Me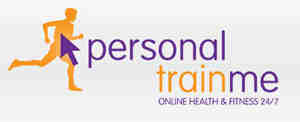 I am a wife to Richard and busy at home mum to my 12 month old son Tommy.  Before Tommy was born I was working as a full time Personal Trainer from my studio based in Otaki.  I love my health and fitness lifestyle and sharing it with others to help them feel as great as I do.
After Tommy was born and once my body recovered from giving birth I was ready to start back into my fitness regime physically but mentally I was exhausted – long nights and days with my very hungry newborn left me feeling mentally unmotivated to get back on track.  I was searching for some motivation and support (personal trainers need trainers too), something I could do at home and still be available to Tommy.  I couldn't find what I wanted and this is when 'Personal Train Me' came to fruition.
Personal Train Me is online personal training.  It enables anybody to train anywhere they like, anytime they like with a personally designed specific workout program based on their individual goals, time availability and level of fitness.  I work with each of my clients to ensure their programs fit with them, they are enjoyable and they have all the support they need to motivate and inspire them to get fit and healthy, I even have exercises that include baby.
Each client gets their own personal online profile.  When they log in they can see their workouts scheduled in their calendar and have a place they can log their food and other activity outside of their scheduled workouts.  I am in touch on a regular basis with helpful articles and healthy recipes.  My clients are also welcome to send me unlimited emails any time and I endeavour to get back to them quickly! In fact often they might be in the gym and struggling with a particular exercise, I have been able to coach them through on the spot.  To help my clients understand how to do each exercise in their program I have animated cartoon characters demonstrating the exercise and a full description of each.
Online training rewards me every day, I love seeing each and every one of my clients get the results they desire and it's important to me!  As clients need to log their workouts and activity with me each day it keeps them accountable.
Anna Mabey