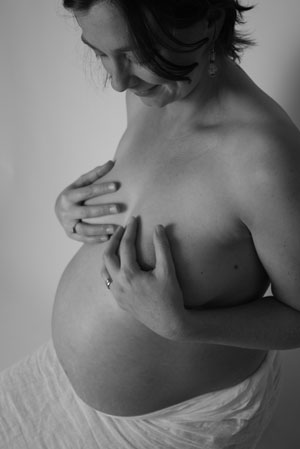 We want to encourage you to take photos of your preggie belly.  You might feel silly posing for the camera, but it will really be worth it.
Here are some photos that Kate shared with us, at 39 weeks.  Her friend Pania Molloy was doing a photography assignment.
Love the pose!!
set your camera to black and white, or sepia, settings.
Try and find a light background, and tidy setting so that you are the focus of the photograph
Use sheets, towel, fabric, to drape over your body.
Don't be shy.  Though it does take a little nerve to get in front of the camera.