Earlier this year we asked for a pregnant volunteer to pack one of our Belly Wraps into her hospital bag, to wear after pregnancy, and to take pics and a note each week after wearing it. The following comments and photographs are from this lady.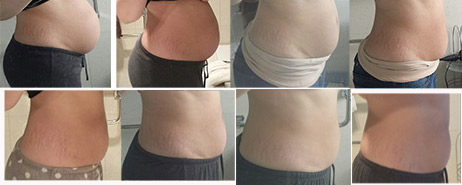 ————–
"I wanted to be a Guest Reviewer for the Belly Wrap because I was wanting to get back into shape fairly soon after birth. I also really liked the fact that it supports your back post-birth as well. I went with my normal sizing which fit perfectly!
Two days after birth
Day 2: To be honest when I received the Belly Wrap I wasn't sure if it would be very comfortable to wear all the time but was pleasantly surprised, even from the first time trying it. It's easy to put on and after birth my back was quite achy, especially when lying on my side, but wearing the belly wrap I found it really supportive and can sleep a lot easier now.
1 Week:  A week on my body feels a lot better, I feel that the belly wrap has really helped with achiness in my back and stomach. Looking forward to seeing more progress in the next few weeks!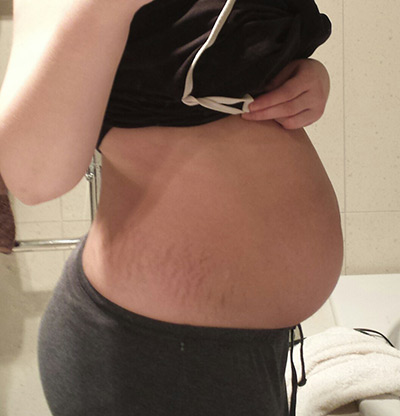 2  Weeks:  I feel my belly size is still decreasing and the belly wrap really does hold it all in and seems to have helped my abdominal muscles to tighten up again. My back feels a lot better now than it did earlier. Not really feeling pain anymore, and still wearing the wrap all day. So far I'm liking the results!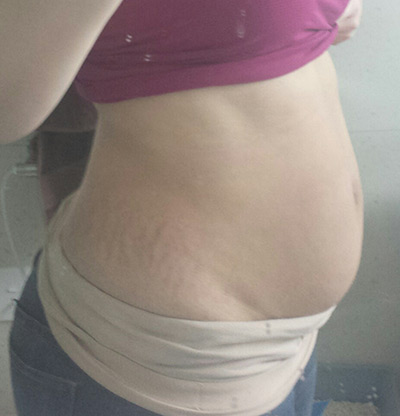 3 Weeks:   The belly wrap is still giving me great back support. I'm no longer having any aches when laying on my side. And I'm feeling my muscle tone in my stomach coming back!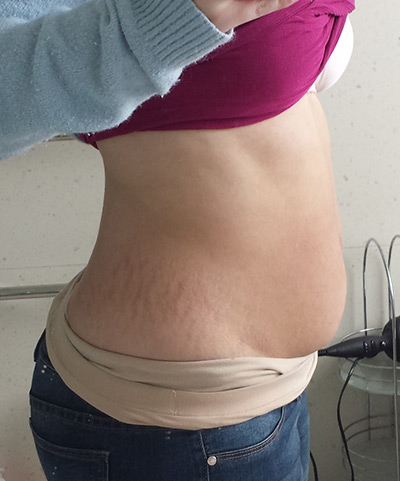 4 weeks:   Loving the belly wrap, I'm really starting to feel like I'm getting back to my per-pregnancy self.  No more aches and pains, and my belly is still going down in size. I'm not wearing it every night now but feel like it's done a lot so far in the past few weeks of using it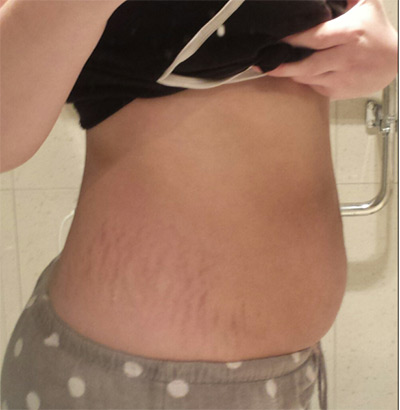 5 weeks:  Only wearing belly wrap during the day but not feeling like I need the extra back support anymore. The support it gives at the front to hold everything in is still great though =)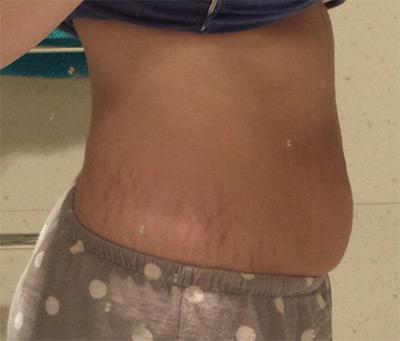 6 weeks:   To my delight I'm fairly sure the belly wrap is still shrinking my tummy!  Though I haven't changed the amount of time I'm wearing it since last week. And just to note, I haven't quite got back into proper exercising yet so my belly size is due to using the belly wrap only =)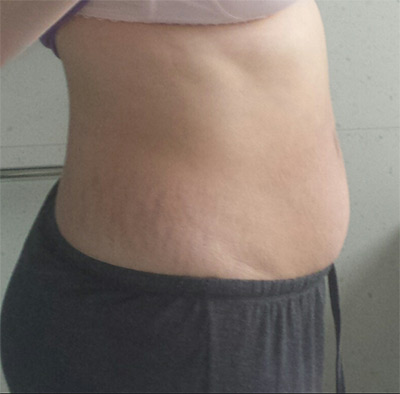 7 Weeks:  Still haven't got back into exercising yet so it's all belly wrap results! I think my stomach shrinking has slowed down now but I still like to wear the belly wrap during the day as I feel supported
8 weeks:  (FINAL POST)  Very happy over-all with the results I got from using the belly wrap ☺ It helped my belly shrink fairly quickly and provided great support for my back and stomach during my post-birth period. I feel it has helped me recover quickly and I highly recommend to other Mums. I will definitely be using it again after the next pregnancy!