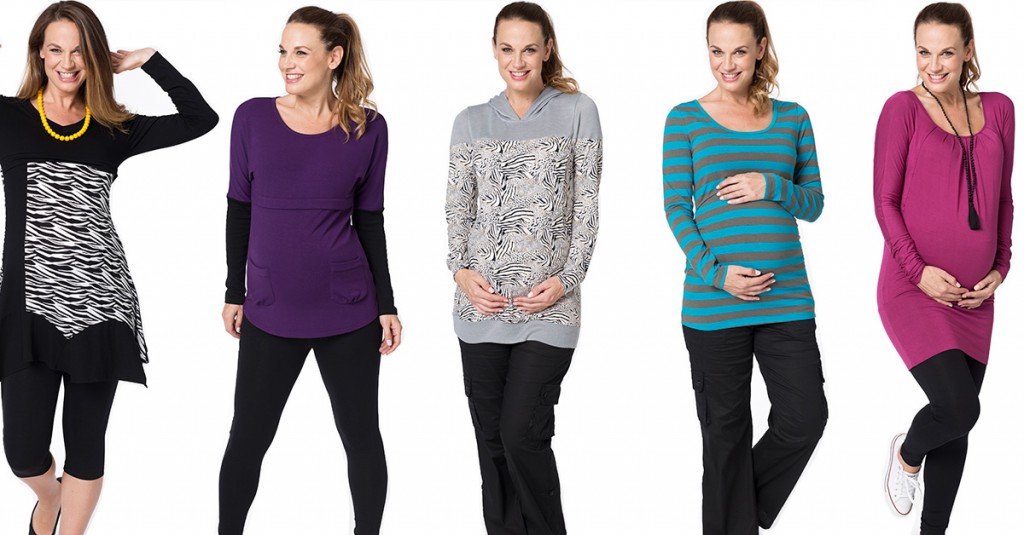 I'm so very excited to have introduced a new line of maternity clothes for Autumn/Winter 2015, this is what I've been working on for a long time.  These are some of my new designs of tops / tunics / pants.  The maternity tops all have discrete breastfeeding openings, and are suitable for pregnancy and post-baby figures. The pants are comfy and versatile enough with casual and workwear options.  Colourful, classic black, and some patterns aswell.
I even have a few customers who's kids are older but they are still buying my designs.  (Thanks Fiona and Sarah!).
There's a big range to choose from – more than just this snippet photo above – so make sure you visit the main store category for our new maternity clothing | breastfeeding clothing range.
Shop maternity clothes online to see our full range of Breastmates own label here: Maternity Clothes