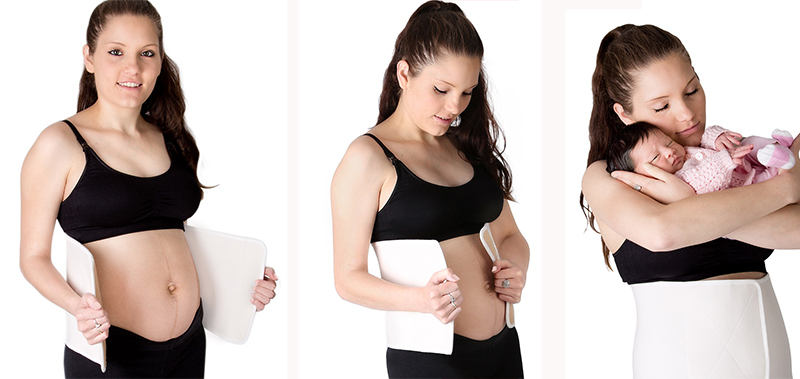 The feedback from customers has been amazing for our newly refined Belly Wrap.  Worn post-baby this helps to support your back and helps your tummy shrink back to size.  Based on traditional belly binding.
Rachelle says: "OMGosh I couldnt recommend the Belly Wrap highly enough, had mine post baby two, but didn't start using it till 2-3months, purely because I forgot, but even with the time delay it still worked wonders."
Joanna says: "I used this Belly Wrap with my first and literally in a week my tummy had shrunk and I was wearing my old clothes again! It was super comfortable and so supportive especially during bf!"
Harriet says: "I used one of these after my bubba and it helped with my posture and also I believe it helped losing weight on my tummy too. never too late in my opinion!"
Special thanks to my friend Romy who modelled in these shots for me. She had only been out of hospital for 3 days when I asked her to do me this big favour.  And look at her squishy little baby Bloem.  Also thanks to Bev @ babyshotsphotography for the piccies 🙂
Anyway, you can read more about the Belly Wrap over here.  Including loads of reviews that customers have put on the page.
PS I know it can be tricky to know what size to buy if you are still pregnant.  We have no-fuss returns so we can always swap the size for you.  Or you could buy both sizes if you aren't sure and then return whichever doesn't fit.