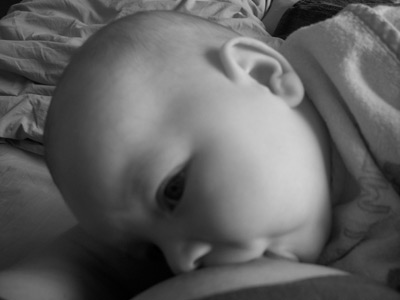 A customer recently shared this with us:
"This is a pic of me breastfeeding my son when he was 5 months old. It was hard work to start with because I had to use nipple shields and he took AGES and because it was not good flow,  he also fed often. I also had bad mastitis which resulted in an abscess and needed to have an operation to have it removed.
But we persevered and now I love it. Except today when he bit me with his little teethies!
I hope to carry on feeding until he is at least a year if not 18 months."