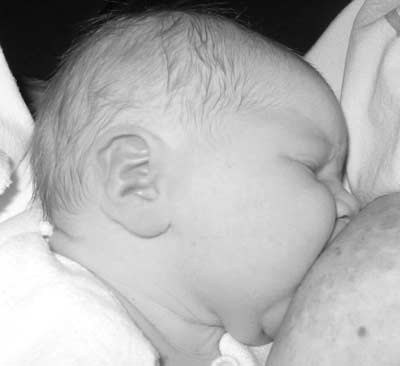 A customer sent us this gorgeous photo when her baby was a newborn.  Actually Baby Ava was only 3 hours old when this photo was taken.   Her mum wrote to us in the email, that Ava is now 2.7 years old and is still breastfeeding.  This wonderful mama has been breastfeeding since September 2002 (for 6.10 years now for 3 children).  "Ava is my last baby so once she weans, a very special part of my life will be finished – not in any hurry for that to happen."
Look at how well the baby is latched on to mum.  A big wide open mouth, and nose and chin very close to breast.
Thanks for sharing this picture with us!