Our Facebook page has reached 10,000 members. This is how you get our news, announcements, and special deals….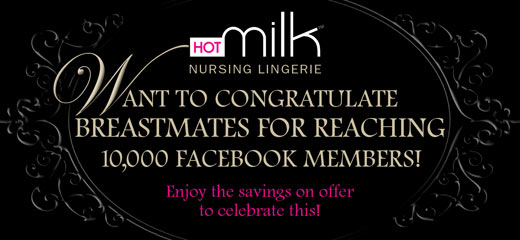 It's official!  We have reached 10,000 members on our Facebook Page!  WOWZERS!
Lots of other mums going through the same things as you!
Our page is honest and down to earth about the realities of motherhood and life.  Its' not all about breastfeeding, we try to have a balance and non-judgemental atmosphere whether you are breastfeeding, bottle feeding, or have weaned off milk altogether.
We do realistic posts about every day life.  And sometimes we advertise our new products and specials – and Facebook is the place where we alert everyone to sales that are coming up.  So you can save your pennies!
Or let us know if you have a question that you want to ask 10,000 other women!
If you are a new member on our Facebook page, post a message to say hi, and everyone will welcome you!
Franny x