If you're a mum-to-be or new mum
Breastmates is an online maternity store that specialises in products for pregnancy, breastfeeding, bottle feeding and babies.   We have become a well-loved kiwi brand since way back in 2004.   Now the majority of clothing we sell are Franny's own designs – which are customized to allow for pregnancy bellies and then with discrete hidden openings for breastfeeding.  All of our products are sold online, and we have quick courier delivery to get products to customers all over New Zealand and Australia.
Waikato Showroom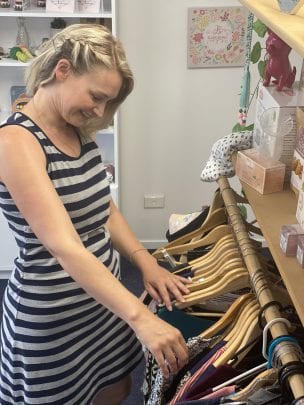 BONUS!   If you are looking for maternity clothes in Hamilton New Zealand – the good news is that this company is based in Waikato. You are WELCOME to come and visit our HQ which is based in Cambridge.   It's always so lovely to see visitors, and babies are welcome too!
You can book a time slot and have one-on-one shopping and style consult with Franny.   Avoid the crazy noisy busy malls, and enjoy some time in our cute little showroom.   You can park right out the front too!   We can help sort out your mummy-wardrobe, help you with a bra fitting, consult about breast pumps or spare parts, or a quick pickup of any products shown on our website.  We want you to walk out of our showroom feeling amazing and encouraged!!
We often get Dad's popping over on a mercy mission to collect breast care products and milk boosters.  And we often get customers popping in to buy baby gift items, which we will gift wrap too.
Bookings
Just have a browse on our website and make a list of anything you are interested in.  And book a time slot.     (The times do vary each week as we fit in our usual work and family commitments).
We can't wait to meet you