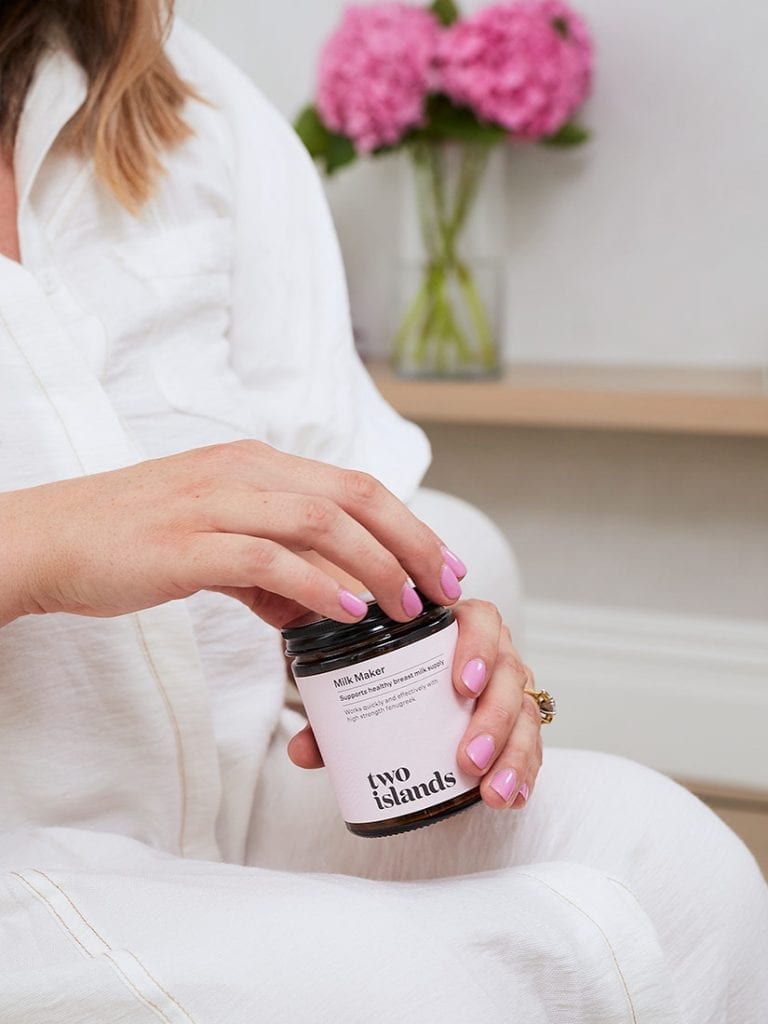 We are thrilled to announce we are stockists of the amazing Two Island's brand of Milk Maker.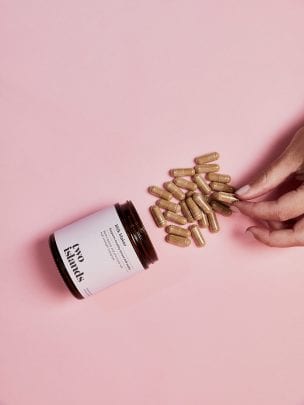 Milk Maker Naturally supports optimal breast milk production during lactation. Specially formulated by a naturopath and herbalist with high strength Fenugreek, plus Goat's Rue and Fennel which are well-known for their galactagogue properties. Milk Maker works quickly and effectively to support healthy breast milk volume and flow. This unique combination of herbs along with added Shatavari supports the body's natural response to stress while soothing the digestion of both Mum and baby. All in a convenient and easy to take capsule so you can get the herbal support you need at home or on the go. It's the ultimate milk maker!
– Supports healthy breast milk supply
– Works quickly and effectively with high strength fenugreek
– Supports the body's natural response to stress
– Convenient 1-a-day capsule
– No added flavours, sweeteners, preservatives, colours. Vegan friendly as well as gluten, egg, dairy, soy or wheat. GMO free.
Who is Milk Maker for?
Breastfeeding doesn't always come naturally. Many mothers struggle with milk supply, especially in the first few weeks of life with a newborn, which can cause added stress at an already overwhelming time. Milk Maker is specially formulated to support healthy milk supply and volume for busy breastfeeding Mums and thriving babies.
With natural, galactagogue herbs in an easy to take, one-a-day capsule, Milk Maker is a quick and convenient option for busy Mums and a fast and effective way to support optimal breast milk production.
Ingredients
(per vege capsule)
Fenugreek (Trigonella foenum-graecum) seed 4000mg
Goat's Rue (Galega officinalis) plant 1500mg
Shatavari (Asparagus racemosus) root 1200mg
Fennel (Foeniculum vulgare) seed 1200mg
Fenugreek is a well-known galactagogue and is one of the most popular herbs used to enhance healthy breast milk supply and volume. Slightly bitter, fenugreek is also a digestive aid supporting gastrointestinal comfort and appetite.
Goat's Rue is another popular herb used to support breast milk supply and is often recommended by lactation consultants. Research has shown that Goat's Rue can also support healthy blood sugar levels, which may be beneficial to help normal milk supply in mother's where underlying hormonal conditions affect breast milk production.
Shatavari is also known for its galactagogue properties and can help to support a healthy milk supply for breastfeeding mothers. As an adaptogen, shatavari additionally helps the body combat emotional stress and overwhelm which is common in new and busy Mums.
Fennel is another popular and traditional herb that has been used to support breast milk volume and flow. As a natural carminative, fennel also helps to relieve gastrointestinal upset and may help to support the feelings of gas and digestive discomfort in both Mum and baby.
You can buy online at our Breastmates store here: Milk Maker