Breast Milk Bags
Love this photos from Jennifer – showing off her freezer stash of breast milk bags.  She's been pumping away and got a lovely supply of breastmilk.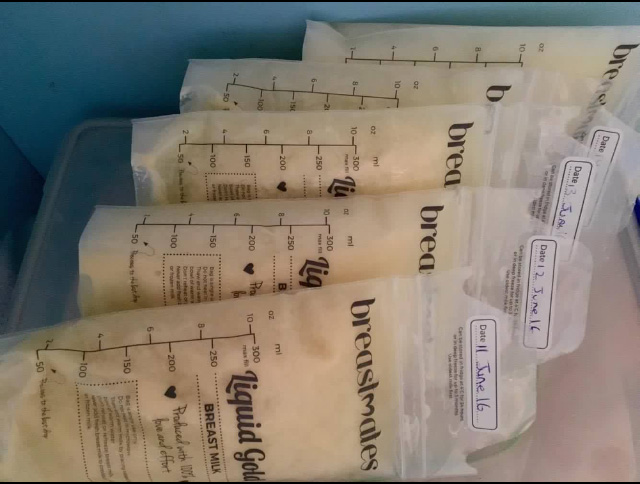 These breast milk bags can attach directly to your breast pump, or you can pour milk from your pump into the bag for storage.  You can then store breastmilk in the fridge for 24 hours, or place in the deep freeze for 3 months.  Just write the date on the milk bag – and use oldest milk first
These bags are easy to defrost milk in a bowl of hotwater – which will then warm the milk at the same time ready for feeding.   Don't heat breastmilk in the microwave.
Don't refreeze or reheat leftover breast milk, and never add fresh  milk to previously chilled or frozen milk.
These breast milk storage bags are BPA-free, and pre-sterilised ready for use.  The bags have a graduated volume measure  on the side.  And we've added some custom graphics to celebtrate the Liquid Gold that you've pumped!    Sold in 20 bags per packet.  Shop link here:  Breast Milk Bags