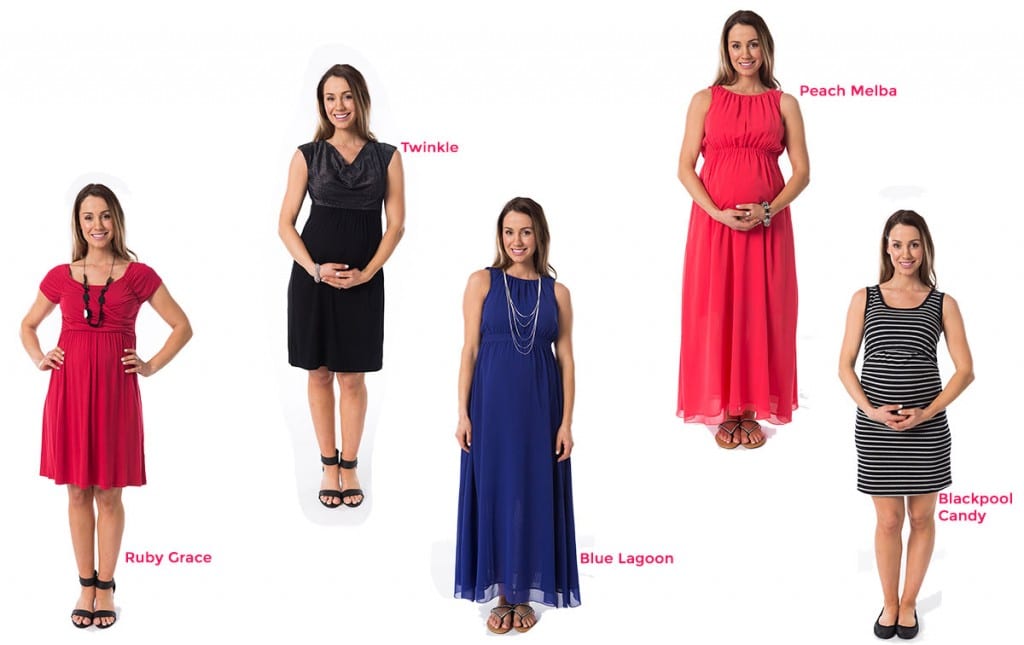 Glad rags go glam with new mocktail dresses from Breastmates
With party season coming up and summer weddings right around the corner, expectant mums will be in the mood for the new range of mocktail dresses from Breastmates – stylish, flirty maternity dresses for the best-dressed bump under the disco ball!
Whether you're heading to afternoon tea at a trendy neighbourhood café, a garden wedding at the botanic gardens, or a dinner cruise on a private yacht (jealous!), Breastmates has the perfect dress to suit every occasion this summer, especially when the word "party" appears on the invitation.
Designed exclusively by Breastmates owner Franny McInnes, the collection is crafted from fabrics that are chic yet comfortable – think floaty chiffon and soft cotton modal. Bump-flattering designs will take you through pregnancy and are kind to your post-baby body too, while almost all of the dresses also have concealed openings for discreet breastfeeding – because you shouldn't have to sacrifice style when you need to feed your baby.
"Dress shopping for a special event should be a pleasure, especially for pregnant mums," Franny says. "I designed these mocktail dresses for mums who want to feel fabulous in a dress that suits their changing body shape and feels comfortable to wear."
The versatile range includes dresses that are short, long, and in-between, in designs that range from smart casual through to glittery glamorous – like the shimmering Twinkle Dress, perfect for dancing the night away with its soft cowl neckline (with hidden breastfeeding openings) that shimmers with metallic threads and a soft empire waistline that skims over your baby bump and hips – a party favourite for mums who are looking for that perfect Little Black Dress to see them through pregnancy to breastfeeding and beyond.
"Just as every woman should have a stunning little cocktail dress in their closet for special occasions, every pregnant woman needs a gorgeous mocktail dress to celebrate in!"
To view our full range  visit: Maternity Dresses