Over the past few months, I've had a major upheaval to my work place.
Breastmates has always been a home business, but now my business has taken over the whole entire garage, and its all nicely organized with new shelving, alphabetical order, and fairy lights!  All the items that you stocked on the website are available here, to ensure that we can ship them out quickly.
My small office area used to be jam packed with shelving, but that wasn't working out very well now that I have a team of great girls that come and help me.  So I needed to mastermind an efficient storage space, and workspace.   We needed HQ space for three of us to work at the same time.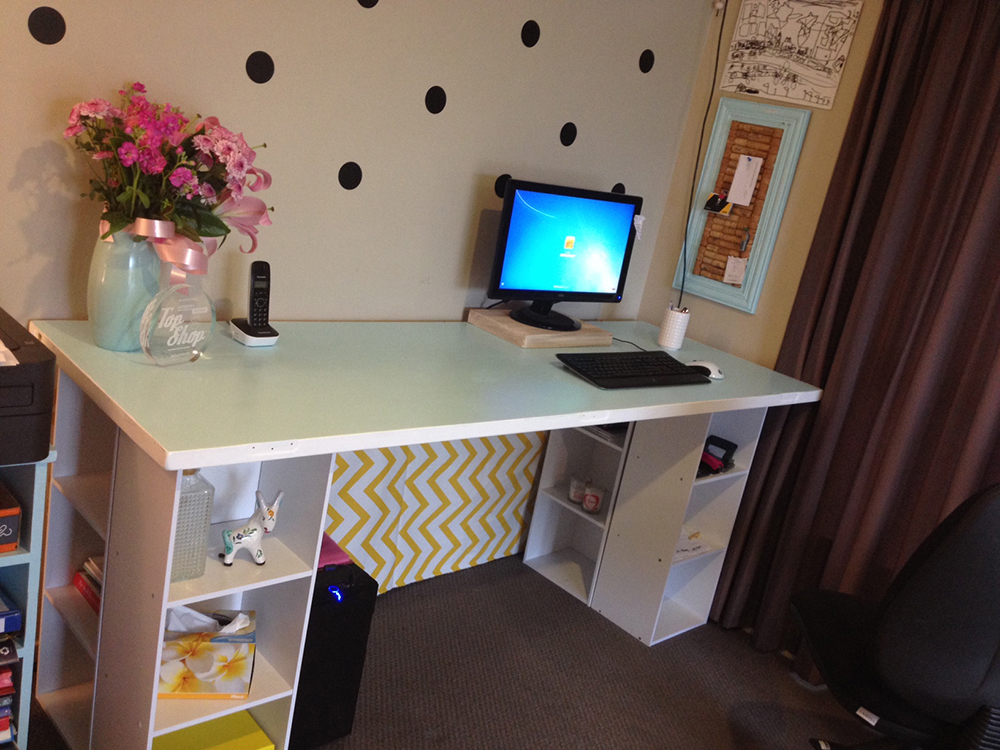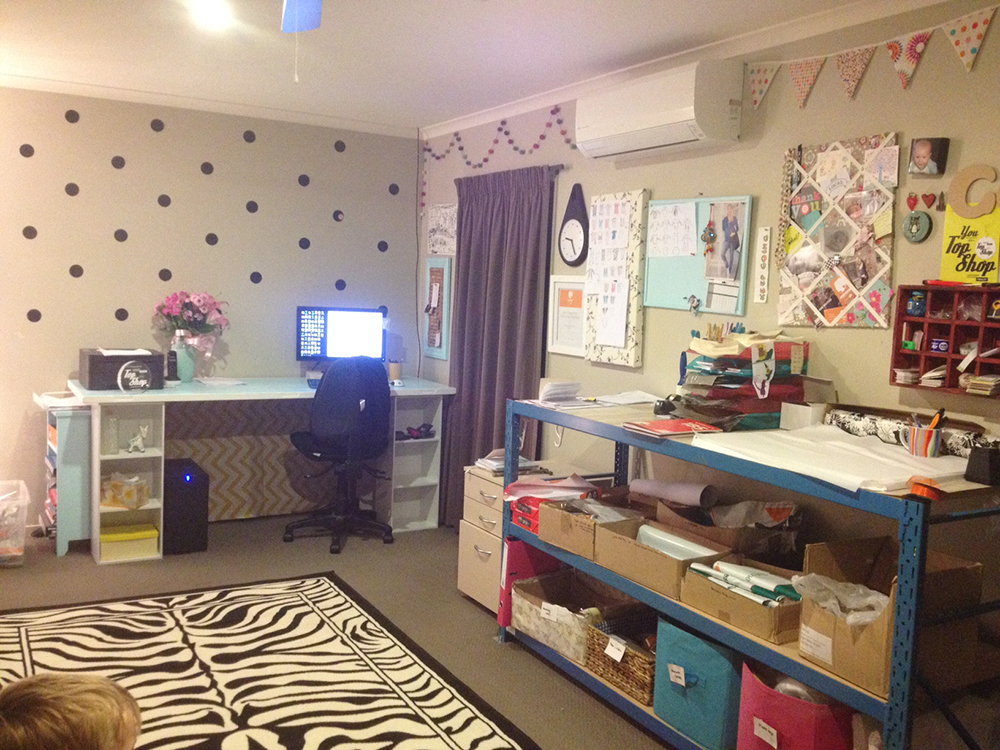 I made  a new desk from a recycled door from the demo yard, and used some $10 MDF shelves as legs.  A few bits of fabrics, paint, and fairy lights and we have a whole new creative zone.