Hi, I am Franny McInnes, the founder and manager of Breastmates®.  I started this business way back in 2004 with a dream to become self-employed but I never thought it would go like this!  I'm glad you have found my website, even if you are just browsing and not shopping please feel welcome here!  Let me know if you have any questions or comments, I'm here to give you re-assurance.
If you have a spare 15 minutes please feel welcome to watch my Ted Talk (click the image below) which tells the story of how I started my business from my sewing machine into the Breastmates brand that you see today.   I'm presenting in my unique authentic style…  Thesedays I'm doing more speaking events to inspire others that's through my frannymcinnes.co.nz site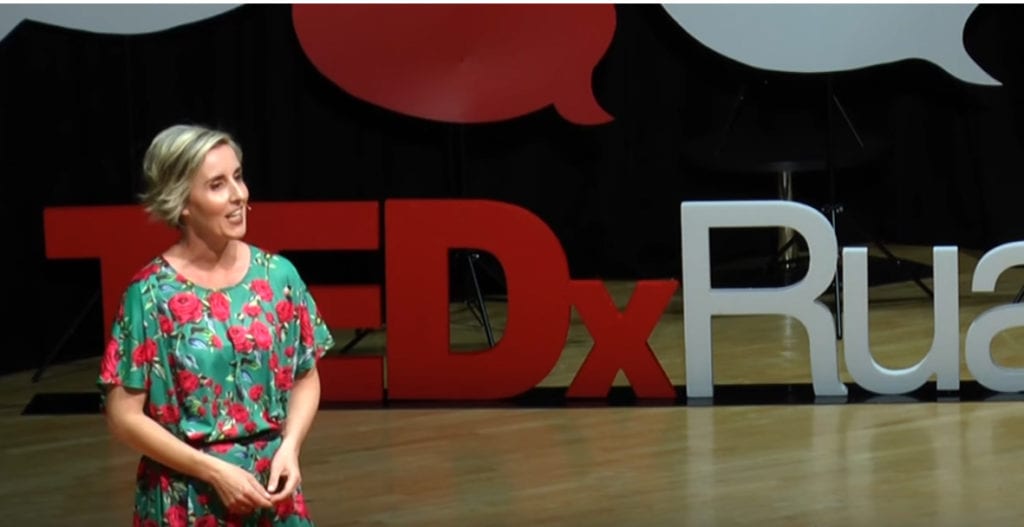 History of my Brand
Breastmates was created in 2004 as a small hobby business when I developed some breast pads after I had my baby. I sold products through Trademe to earn extra money while on maternity leave (read some early Press).  I never had any money to invest in a business, so everything has been self-funded through cashflow or D.i.Y skills! As a new mum, I realised that there were no other maternity stores that focused on breastfeeding. Some of the advice I received from baby stores was really bad, and there were no maternity shops that had breastfeeding support so I have slowly expanded my business to cater for this.
When my second baby came along, things didn't go as planned and he was fed a mixture of boobie juice and formula. At that time I was struck by the struggle and judgement that bottle feeding mothers go through – and their Guilt Trip! So my business has evolved to support all mothers entering motherhood, regardless of how they feed their baby. And I stand by this philosophy.
As my business has grown over the years, I have been working on my own designs of maternity and breastfeeding clothes, so that I can increase the range. I can control the design, fabrics, colours,  quality, and production and even the photoshoots myself – and its my reputation on the label!  I have so many ideas, my challenge is to grow slowly!
Breastmates has become a well-known and popular brand with a great reputation. I have slowly grown my website and product designs, and have built up trust with customers just by treating them the way I would expect to be treated. Over the years I have won business awards and customer service awards including winning Top Shop Online!
My business "success" has been through a lot of hard work, late nights, and heart over many years.  And I absolutely love my job – I think that shows through.
In 2016 I was able to move my business to a new a mini-warehouse and showroom (you can come and visit if you are near to Cambridge, please contact us to make an appointment).  I have a little team of people that work here with me now, and I'm learning how to be a #girlboss.   It is with GREAT pride that I can introduce my team of helpers to you –
Thanks for visiting my website
Franny x