There's a lovely little article about my business in this month's My Child Magazine.  I hope this gives you a little insight into how things role here at Breastmates, and a little insight into how I started!
I've put the link onto this webpage (see below) so that you can read the whole magazine  – my article is on page 23.   Or you can try clicking this image below and it should show bigger on your screen.
Thankyou for being here and sharing my press clippings today!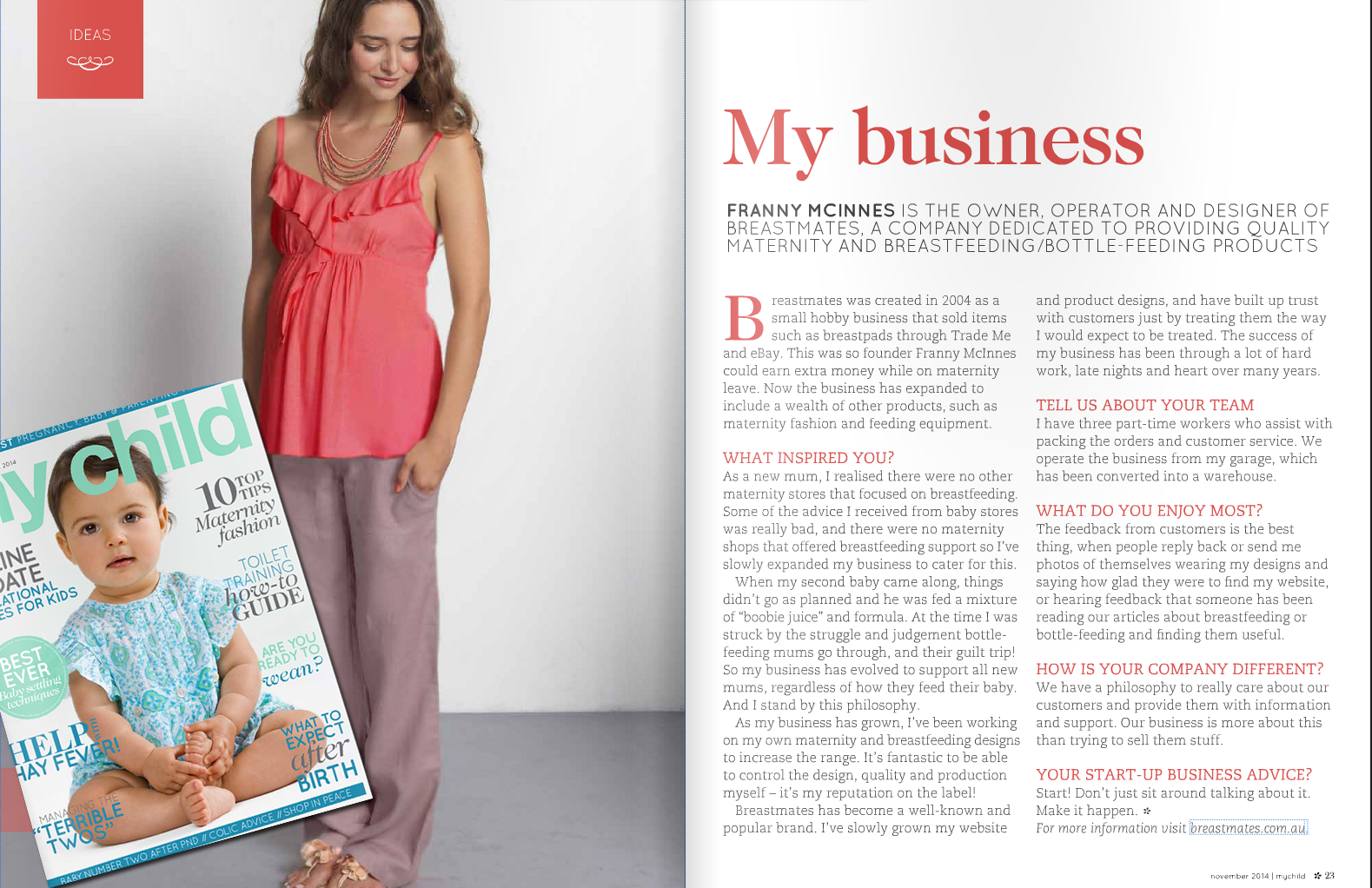 You can read the magazine issue here:  My Child Magazine