Pictures to show how the Chu Chu teat can be used with your bottle.
The Chu Chu teats teats are narrow neck size and will fit standard narrow neck bottles . Such as our Medela bottles in 150mL and 250mL size, and our Unimom bottles.  You may need to get the Medela yellow screw lid for it to attach to the bottle neck – we have provided photos below so that you can see what this is.
Please note the Chu Chu teat does not fit Avent, Mam, NUK, Closer to Nature.  If you are using a Medela "calma" style of bottle and want to use a ChuChu teat – then you will need to get the  Medela yellow screw lid in order for it to fit.
Chu Chu teat – as sold in a 3 pack.

Top left: Calma teat and bottle neck. Top Right: Yellow screw lid which is available to purchase as a spare part. Bottom Right: Chu Chu teat. Bottom left: medela bottle.

Push the Chu Chu teat through the yellow screw lid.  You will need to give it a good push, to get the bulky teat shape through the yellow opening.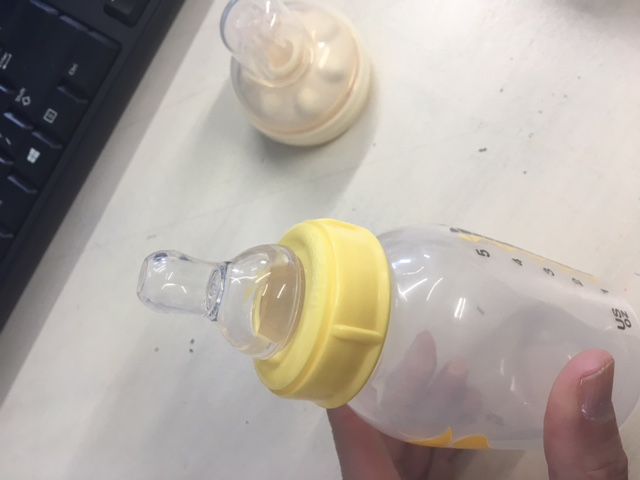 Chu Chu teat sitting correctly, with the yellow Screw Lid.  Ready to use on your narrow neck size bottles such as Medela and Unimom