By Franny – 3 Sep 2012
Gorgeous new designs of breastfeeding clothes now in store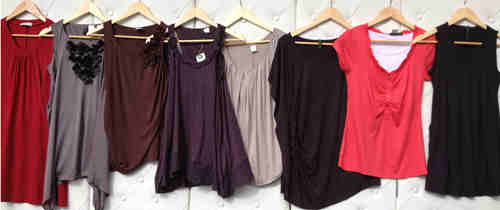 There are lots of gorgeous new breastfeeding clothes available on our website… great that they have arrived just as Spring is here!
These are all styles that we have carefully selected, to be flattering, quality, gorgeous fabrics, and with very easy and discrete openings for breastfeeding. These breastfeeding tops also have adapatable colours to suit your other wardrobe pieces.
These breastfeeding clothes have very clever designs, some have hidden openings, camoflagued zippers, or cami layering so that you can easily feed your baby without exposing your body.  So that you can feel confident to feed anywhere.
Most styles are also designed to accomodate your bump, so they can double as maternity clothes too!
These styles are very flattering for mum-figures… postpartum…  There are lots of tunic styles available this season which look fab!
They are also great for any woman, you don't necessarily need to be breastfeeding.
Click here to Start Shopping and to view more info