Medela Mini Electric Pump Parts
We have these spares available IN STOCK now.   We have put a diagram below so you can check the parts you have, and here is the link if you want to purchase at our online store:  Medela Mini Electric Pump Parts.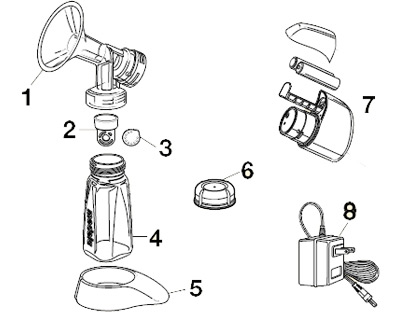 motor unit parts (available on special request)
Conversion Kit to manual pump
Medela Breast Pumps have spare parts for every single item on the breast pump, so if something goes wrong you can get a replacement.  Or if you are confused please call us to discuss.