Belly Wrap Review – 6 months Postpartum
The following page is a review of our Belly Wrap by Katie B who lives in Auckland who has requested to keep her name and face anon due to the intimate photos.  We were looking for a woman who had given birth 6 months or more ago, and was still having painful back and abdomen.  The following words and images have been provided as feedback and testimonial from Katie.  We believe there are many mothers who are suffering  unnecessarily after delivery of their baby.
—- Initial background: "I have a 6 month old baby and have been suffering terribly with back issues and abdominal separation.  This is my third baby, and it's also been my third c section.  I'd really love to give the belly wrap a try, and hope to alleviate my pain and trips to chiropractor."

—-Sizing: Katie measured around her belly button as a firm measurement and it was 92cm which is size S in the belly wrap.   When she received the belly wrap, she was able to fasten it up tightly, but still had room to pull it tighter for when time progressed.
—-Day 1:  "Ok here I am – Katie – fast approaching 29 – juggling three boys at home. I hate my tummy it's taken me courage to take these pictures to send you, and admit I'm really NOT happy and that I really need to  do something.  I've had three c sections and three boys between 8lb 12 and 9lb 13 later and 2cm of distasis later!  I have a scoliosis of the spine and have regular chiropractor appointments due to putting my back out lifting the boys."
—Four Weeks: "I have been wearing the belly wrap for a few hours a day and this morning I actually feel like I was able to do it up a bit tighter.  These pics are so unflattering but I feel my whole body has 'trunked'.  What I've noticed is that since my last pregnancy  most of my waist has disappeared and my rib cage hasn't been able to go back down to the size/shape it was before! Wearing this belly wrap I feel more supported while doing housework and lifting boys in and out of their high chairs and I wish I'd have got one sooner!!"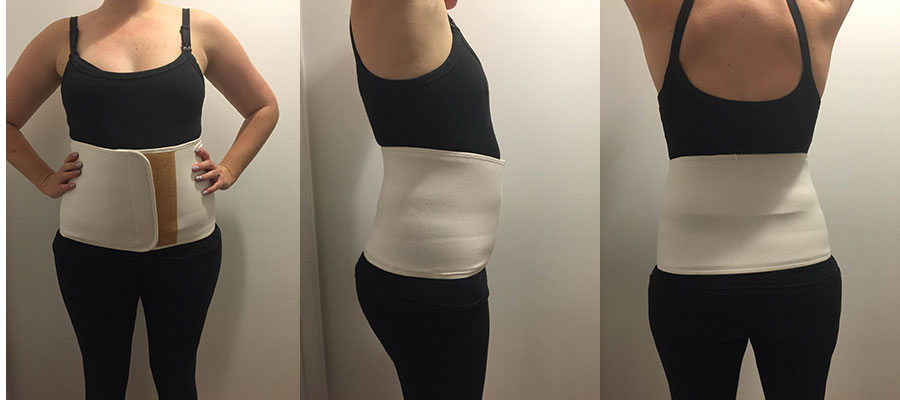 —-Eight Weeks: "We've been moving house and I'm sure with this stress and going up and down the flight of stairs in my new house has played  part in these results I'm sending you.   I haven't changed my diet or done any proper exercise.  It's so easy for me to see progress now."
—12 Weeks: "Admittedly I'm wearing the Belly Wrap less now and I did find if I was too active or sitting down it wiggled around and I had to readjust all the time. So I started wearing at night.  Since wearing this belly wrap I haven't pulled any muscles on my back or shoulders which I was tending to do quite frequently. I actually can't remember the last time I went to the chiropractor."
"I can definitely see a difference, and more importantly feel a difference to my back.  I don't have the pain anymore.  I'm so glad I gave this belly wrap go."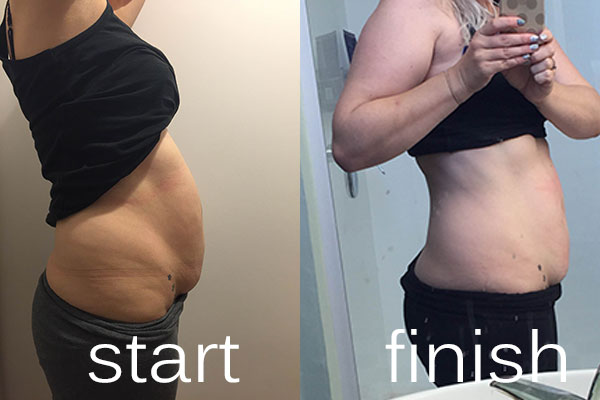 For more information, please visit our page Belly Wrap