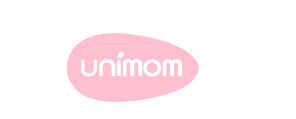 Unimom Breast Pump Troubleshooting
Is your Unimom Breast Pump making a funny noise?  Can you hear air leaking out?  Do you feel that you're not getting much suction?  Have you got some mold growing on the membrane?  If you answered yes to any of these questions, it could be that your pump has an air-leak.
First of all, the team at Unimom have made this special video clip that runs you through the Unimom Breast Pump assembly.  Please watch this specific  youtube clip   as it will give you the best guide.  To make sure there are no air leaks and that it is assembled correctly.
Sometimes there could be a leaking valve or milk back flow protector.
Air-leaks are usually caused by wear'n'tear on the small components.  These are consumables and are not covered under warranty.  We recommend that you purchase a spare Back Flow Protector Kit  for your breast pump model (either Forte, or Allegro models) as this kit contains the membrane, air tube and valve that are the key components.
The whole performance and suction of your pump relies heavily on these tiny pieces!  They have to be perfectly intact, with no milk residue, bubbles, tears, or pull out of shape.
We've made a summary page for each model of the Unimom Breast Pump over here on our website,  so you can easily see the diagram and order anyUnimom Breast Pump Spare Parts that you need:
Unimom Allegro Pump Spare Parts