Belly Wrap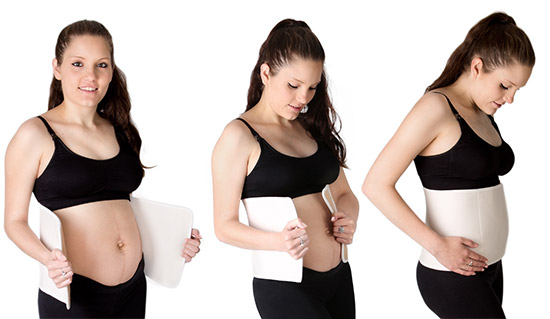 It really means so much to me when mothers write feedback about our products.   We get lots of amazing reviews and feedback on our Belly Wrap.   I'm so proud of this!!  It's amazing to think of our product being used by so many new mums – and helping them after pregnancy!
The Belly Wrap is an old-fashioned technique to bind your belly after pregnancy, which helps support your abdomen and your uterus contract.
The Belly Wrap works on the principle that constant and increased pressure against the abdominal area assists your swollen uterus to shrink back to pre-pregnancy size, as well as keeping any wobbly bits firmly in place.  The Belly Wrap aids in getting your post-baby body back into shape quickly and naturally.  Also supports your tender post-pregnancy belly muscles as they tighten and regain strength.
We have had over 100 reviews, you can see them all on our website here: https://www.breastmates.co.nz/belly-wrap
The Belly Wrap is part of our on-going range of stock.  If you order before 2pm then your order will be dispatched today and should arrive with the courier overnight.
Here are some Belly Wrap Review snippets
Review by Emma
I wish I had this belly wrap after the birth of my first baby. I am 4 days post natal after my second and amazed at how much it has helped my tummy shrink. I ordered a size S and could hardly do it up on day 1, now Im back to order a size XS! Not only has it helped my tummy get smaller, it has given me much needed support in my abdomen and lower back. I felt like I could hardly hold myself up and the belly wrap helps me get around. Great product.
Belly Wrap arrived yesterday arvo and is perfecto! I have it on today. I have badly split abs from birth 4 years ago so all I wanted was something that gave me some support. I had tried a waist trainer but it killed me so this feels great already.
Back in the day (late 1980s) I nursed a couple of Swedish women during their time as maternity patients – they each had a wide, stretchy bandage and wanted me to wrap it around their tummy tightly to help flatten their tummy to pre-pregnancy state. It's a traditional thing in Scandinavian countries yet here u have this simple Belly Wrap, updated product to do the same job – fantastic!
If you've already had a baby, you'll know that slightly odd 'empty' feeling in your belly after you've given birth. That stage when your uterus is still contracting back to it's regular size and your internal organs are finding their way back to their original spot. This time around I used a belly wrap from 3 days postpartum. I really loved the snug, supported, warming feeling of having it low on my hips pulling everything in tight. It felt great for my achey lower back in those first few weeks. I only wore it during the day and still felt like I got benefits.   I bought this one from Breastmates as it was the most reasonably price
I was hesitant to put the belly wrap on the day after birthing but felt like I couldn't stand up straight. I put it on on day two and wished I'd used it day one! I could stand up straight and felt supported. I've had numerous enquiries from various midwives asking where I got it and how I'm finding it and they think it is an excellent idea to use one. My belly has tightened and toned extremely well in one week 🙂 Very happy!
I have been very pleased with the Belly Wrap  I got and even recommended it to a friend of mine who had a baby a few weeks after me, it had been so effective . It is very comfortable to wear, which is important when wearing it day and night and it is not too obvious under the right clothes. I wish I had had a belly wrap with my first baby fab product!
I wanted a Belly Wrap because I was wanting to get back into shape fairly soon after birth. I also really liked the fact that it supports your back post-birth as well. I went with my normal sizing which fit perfectly! Makes it easy to know which size to order. To be honest when I received it I wasn't sure if it would be very comfortable to wear all the time but was pleasantly surprised, even from the first time trying it. It's easy to put on and after birth my back was quite achey, especially when lying on my side, but wearing the belly wrap I found it really supportive and can sleep a lot easier now. A week on my body feels a lot better, I feel that the belly wrap has really helped with achiness in my back and stomach. Looking forward to seeing more progress in the next few weeks!