Maternity Jeans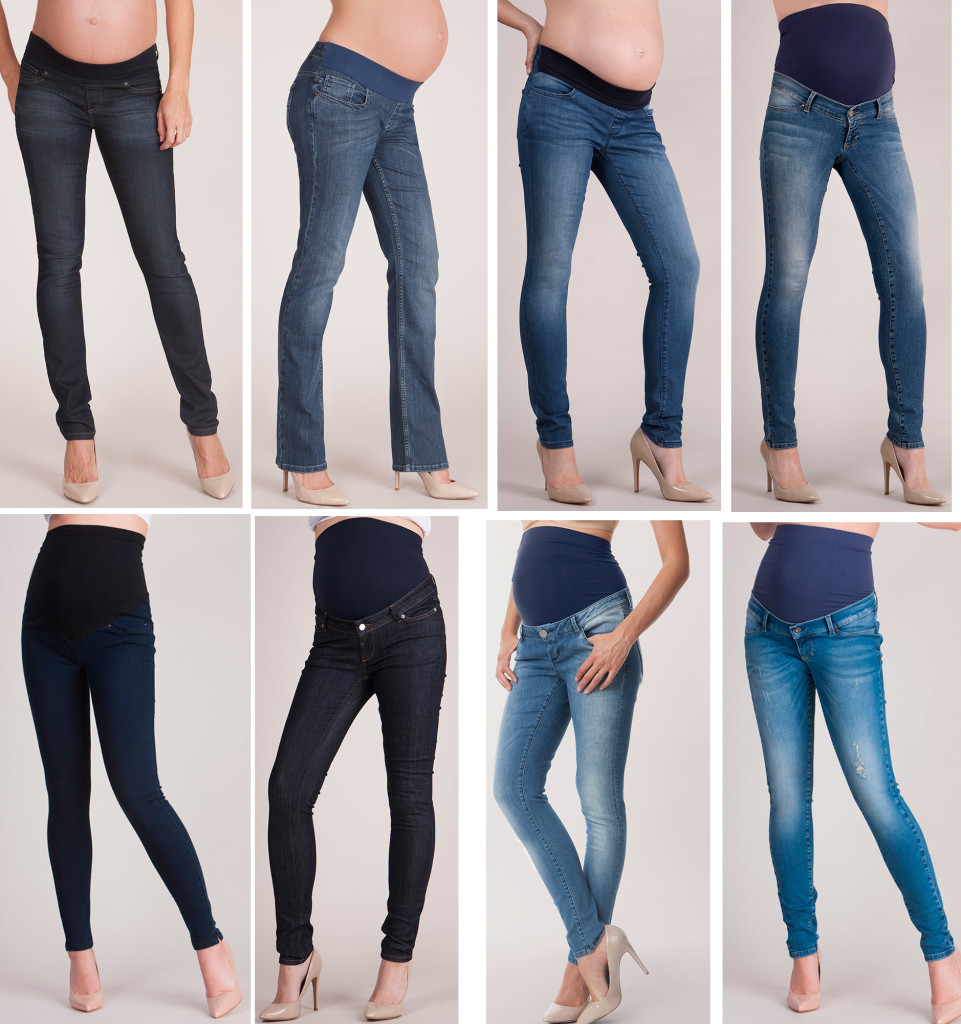 Today we've just received our Autumn Drop of maternity jeans, which is great timing now that the weather is starting to cool down (but numbers are limited!).    A pair of classic blue maternity jeans is a style staple for pregnancy that no woman's wardrobe should be without.
We mainly stock the brand of  Seraphine Maternity Jeans.   Seraphine maternity jeans are well known for their premium quality stretch denim,  the type of denim that will sculpt and smooth your shape, which stretches comfortably but doesn't sag.
Maternity jeans usually have two versions for the waistband and your belly bump.  Either Over-Bump where the soft jersey band pulls up over the bump to provide a secure yet flexible fit. Or with an Under-Bump elastic panel.  This provides an easy to wear low rise style, which fits comfortably under your bump.  Both of these options ensure a flexible fit through every stage of pregnancy, it's your choice one which type you'd prefer to wear.
The majority of maternity jeans at the moment are skinny or slim leg fit.   And then the colours are dark or light denim, or vintage distressed wash.
In terms of sizing: please shop for your regular pre-pregnancy size.   The belly band will allow for your changing bump.  * But do remember that we have a flexible returns policy so that you can try jeans on at home and return anything that doesn't fit.
(sizes are limited!)
Maternity jeans are typically photographed with a model wearing nude heels.   We know this is not realistic of most mums-to-be, so please be assured that these jeans all look fab with normal shoes or casual sneakers.  Rolled up or hem down!
Shop Seraphine Maternity Jeans