Sometimes you might just want a little privacy when you are breastfeeding your baby (or using a breast pump), to give you the freedom to feed without feeling uncomfortable.  Our nursing covers are a popular product, (and great for baby showers).
Rose recently sent us these pics using one of our nursing covers. Rose is a busy mum of 3 (2 boys and a newborn baby girl).  She says she loves the nursing cover, as she can easily feed baby Kaitlin while taking her boys to places, and doesn't have to worry about where they sit.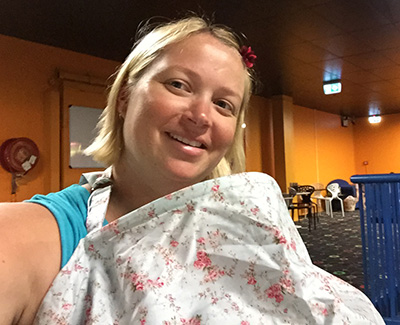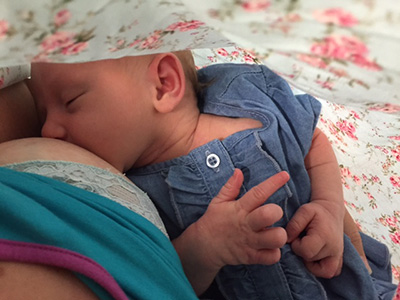 Pictured is the Nursing Cover – vintage rose pattern.  We have lots of pattern choices available, and also plain black, and plain cream.