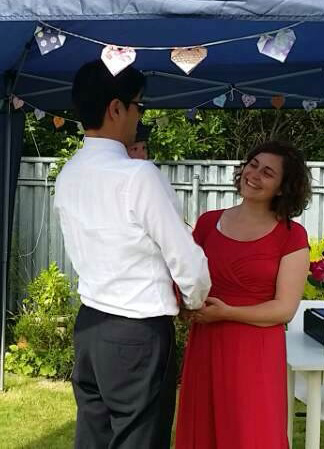 Are you looking for a Breastfeeding Dress suitable to wear to a wedding?  Our customer wore one of our dresses to her own wedding.
Cecile recently sent me this photo – she was wearing our Ruby Grace Dress,   and commented on how easy it was to feed her son too
Congratulations to you both!