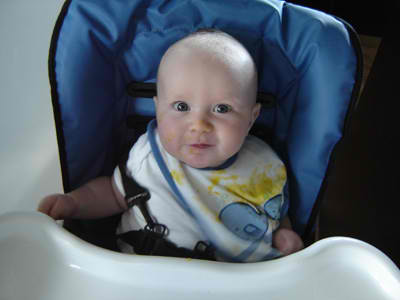 So just when you think you've got the breastfeeding / bottle feeding routine sorted, your baby decides they are ready for solids!
They watch you when you eat, reach out to you when you're eating, they open their mouth and copy you when you're eating.  And they can hold their head up in a high chair.  Or maybe they've started waking up in the night and nolonger seem settled.
Your baby is growing up (slowly!)
Child Health Providers often recommend starting solids at 4 months, or some say 6 months.  But you really need to follow the ques that your baby is giving you, and start when YOU feel they are ready.
We're slowly growing a list of articles here to help with the "Starting Solids" stage.
If you do have a specific question or concern, we'd be happy to answer that for you. Nothing is too small, so just contact us by email, and allow a couple of days to reply.
If you have immediate concerns contact Plunket Line 0800 933 922