Oh Boy! Things can get confusing when you start looking at what baby gear you might need for your new arrival…. We've summarised our Top 10 Baby Gear Must Have's…..
Top 10 Baby Gear Must Haves
Congratulations on your pregnancy and soon-to-be new arrival. It's lucky that pregnancy gestation is nine months, as that allows you plenty of time to research about labour, breastfeeding and life with a newborn baby. We understand that everything can certainly get confusing, especially when you start heading into baby stores to look at baby gear.
We've tried to make things a little easier for you here, by summarising ourTop 10 Baby Gear Must Have's. These recommendations are based on our experience with our own children, and from feedback of hundreds of mothers in our Breastmates community.
Breastmates Top 10 Baby Gear Picks
Nappies – perhaps you are considering using reusable nappies? Whether going with reusable or disposable we recommend that you get some of both, to trial what you like and also for emergencies. If going with disposable nappies – don't purchase too many packets in newborn size because your baby will soon outgrow them.

Swaddling wraps – look for swaddling wraps that have a large amount of material, particularly designs that keep baby bundled up tight with their arms in position so they can't get free.  Many designs have fastenings or zips so that you can secure baby in. Swaddle wraps just help baby to be snug and secure, so they are less likely to wake themselves up in the night. A useful  addition to your baby gear.
Baby Room Thermometer – a room thermometer is a handy baby gear item which helps you to know how many layers of clothing to put your baby in, and how much bedding to use.  Babies don't self-regulate their temperatures like grown-ups do, so you should always dress baby in one layer extra than you are wearing yourself.  A baby room thermometer will also help you to know when extra heating is required.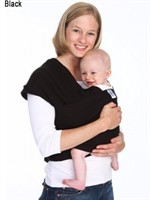 Slings – a baby carrier such as a sling or front-pack is a highly recommended baby gear product (even more so if you a toddler as well as a baby). Perhaps the older child is still using the pushchair so the new baby can be carried in the sling. Slings are also really practical to use when shopping at the supermarket, and they are often used as a way to settle baby as they are snug and secure next to mum and can easily sleep in a sling. Slings are very commonly worn at home by mothers around tea-time, when baby starts to grizzle!
Strollers – if you invest in a good quality stroller, it may last you from newborn to when your child is around 3, or longer if they still don't want to walk! Many strollers can recline into a cradle position for newborns, and can then adjust into upright and toddler style buggy positions. When buying a stroller – another recommendation that is often overlooked – is to test drive it with a heavy child sitting in it. They all test very easily with a lightweight newborn, but see if you can borrow a friend's child to sit in it and test drive the steering with their heavier weight. Also check how small they fold up to see if you can fit them in your car.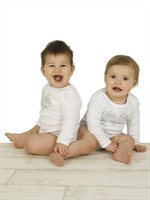 Onesies – baby bodysuits are an essential purchase. These are little baby bodysuits with domes that fasten under their bottom. They keep baby warm without chills around their back. You can wear them as t-shirts, singlet's, or layered under other clothing. Mums can never be without too many onesies. And when baby starts to grow too big – you could cut the bottom domes off and just turn them into t-shirts. That's a bit of thriftiness.
Nappy Cream – Nappy cream is another top baby gear must have, use it at every nappy change to protect your precious baby's skin.  Because of the moisturising and healing properties of nappy creams (such as our Papaw Cream) you can also use it on cuts, bites, and sores.  Look for nappy creams that are natural and don't contain petroleum.
Amber Beads – These have become really fashionable in recent years – but there is a reason to this… It's because they work!!  Amber Beads, also known as Baltic Amber, or Teething Beads can be worn around baby's neck, angle, or wrist. The beads are all secured so they are not dangerous or loose.  The beads have natural properties that work to soothe and heal, and they are commonly used when babies are teething, and when worn all the time they just help baby to be very settled and calm – even if not teething.  (Adult version of the beads can help too with flu etc).  Amber beads make a really great baby shower gift.
Insulated Bottle Bag – Insulated bottle carriers are portable and convenient when you're expressing breast milk away from home, travelling with baby bottles and formula, or keeping your baby's bottle chilled.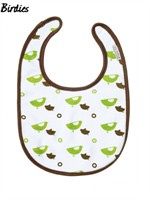 Baby Bibs – You can never have too many baby bibs! You could be using baby bibs from a young age even before your baby starts solids. They may get a little milk upchuck after breastfeeding or bottle feeding, so it pays to put on a small bib at feeding time. Then off course these will be high use baby gear items when your baby does start solids. There are loads of bibs to choose from, large, small, bandana, and even wipeable ones!