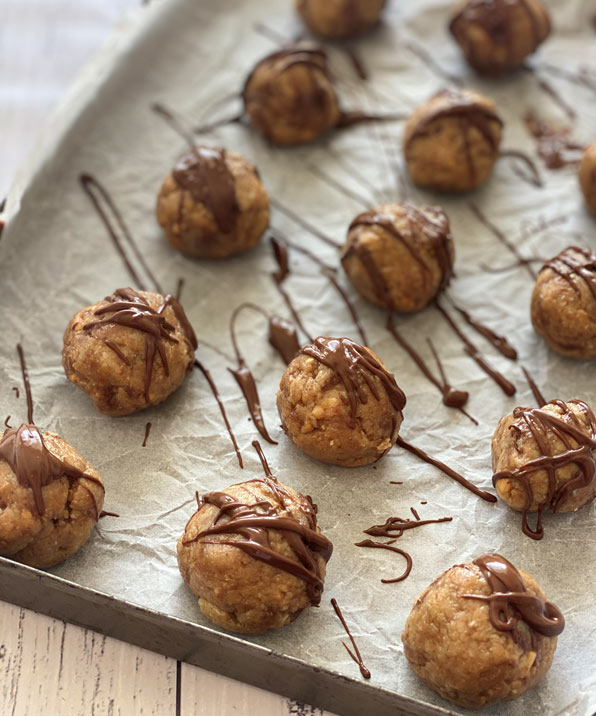 Fudgey, moreish, and so easy to make and keep in the fridge for later!  The bonus is the lactation goodness, the perfect treat for breastfeeding mums.
Wendy's Cookie Dough Bites
INGREDIENTS:
3/4 cup ground almond
1/4 cup Vanilla toffee lactation blend
40g butter (or coconut oil)
2 tbsp peanut butter (or any nut butter)
1.5 tbsp honey or maple syrup
Small pinch of salt
1/4 cup dark chocolate chips or chopped chocolate
Optional – additional melted chocolate to drizzle
HOW TO MAKE THEM!
Melt butter, peanut butter and honey together. Set aside to cool to room temp for 5 minutes
Mix in ground almond, lactation blend and a pinch of salt. A thick mixture should form
Fold through the chocolate chips. If the mixture is still bit warm these will melt slightly
Roll into teaspoon sized balls and set in the fridge
You can drizzle with melted chocolate if you like
ENJOY!
Vanilla toffee lactation blend by Mamma's Milk Bar is available online at Breastmates