Just unloaded some new maternity clothes….
We have some new styles of maternity clothes, breastfeeding tops, andmaternity shorts available.  These just arrived this morning so I've been busy unpacking and chosing some for my own!
We have the following: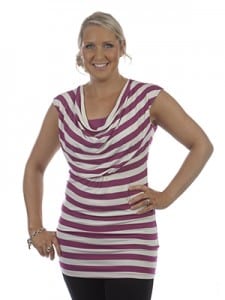 Cowl neck top, suitable for maternity and breastfeeding.  Though note that the stock we have is green/cream stripe but only had the berry one modelled on a woman.  This is a nice long length over hips, gorgeous soft fabric.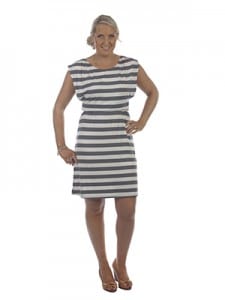 This is a cool feeding dress with a more relaxed fit.  Suitable for maternity and breastfeeding.  Hard to explain this one, but the breastfeeding access is through wide sleeve openings – easy to use when baby is cradled in your arms.  Quite funky to dress it up or down.  Though note that our stock is only available in Berry/Cream.
Hooray for more maternity shorts!  People have been asking us for more styles of maternity shorts.  These are some nice quality 3/4 length maternity capri cargo.  Lightweight cotton which is lovely to wear.  We have these in a nice khaki brown colour.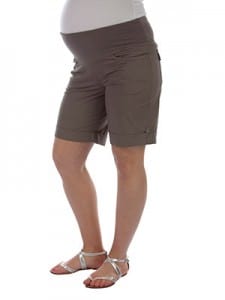 And then we have a shorter version, the maternity cargo shorts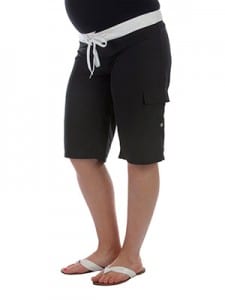 And then…. maternity boardshorts.  These are that great lightweight beachy fabric, with an adjustable wasitband.
I'm sorry that these were late for the majority of summer!  I hope something here will take your fancy!  And remember we have a no-fuss returns policy so you can order online, try on at home, and return/swap/exchange anything that isn't quite right.
Franny x