Sizing guide for the Cake Maternity Swimwear.
Please follow the measuring instructions shown below to calculate your band size, bra size, and then swimwear size to purchase at our webstore – for these specific styles of Cake Maternity swimwear.
This size guide estimate is specifically for the "Shake", "Ice Tea", "Bitters" and "Frappe" tankini styles, that we have available on our website (while stocks last).  These styles are designed specifically for D to G cup, and offer great support and breastfeeding clips.
Measure in Centimeters.   Size Guide Estimates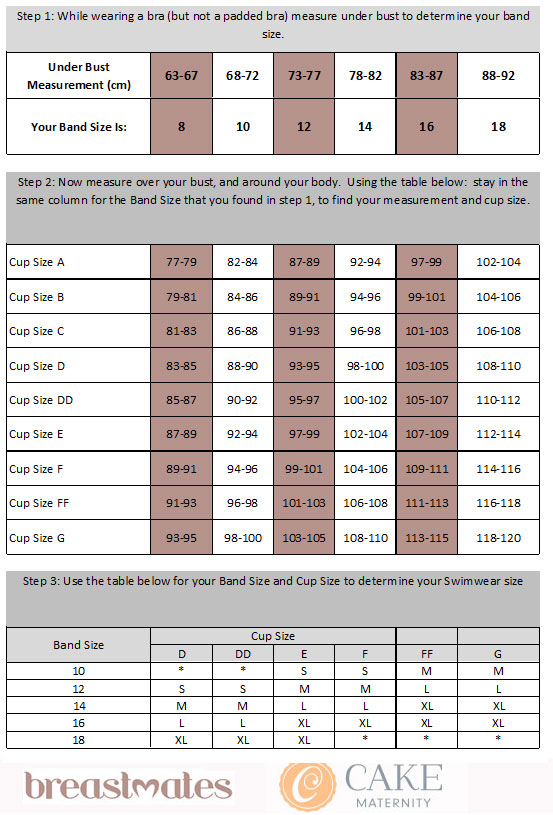 (if you are 10D or 10DD then we recommend the Soda, One Piece, or Sports Togs which cater for smaller sizes)
Size guide for measurement estimation purposes.