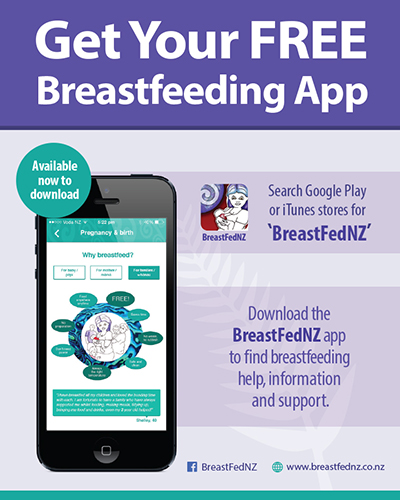 o   BreastFedNZ is available free from the AppStore and GooglePlay
o   BreastFedNZ gives breastfeeding support, information and encouragement – when and where you need it, from birth to weaning.
o   Written by an experienced midwife and lactation consultant for today's birthing women, their families and whānau.
o   BreastFedNZ  is written in a conversational and appealing style using the concept of peer support, personal stories from women and whānau that add value and reality.