I have the Medela  Pump in Style Advance breast pump, and I'm wanting to buy a whole new collection kit x2 for the pump

Do you have parts available?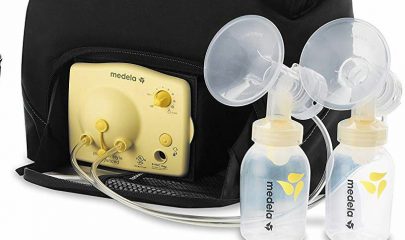 The Pump in Style model of breast pump was discontinued for NZ distributorship a few years ago and the spare parts are nolonger available.   We have many customers who purchased the Pump in Style model for their first baby and the pump has been in storage – and they need spare parts to use for their second baby.   Sometimes people have been overseas and bring this pump back with them.
We don't have the specific spare parts for the Pump in Style available in New Zealand, but we have found a way to successfully improvise so that you can continue using your high grade breast pump.
in 2021 Medela launched a new range of new Flex technology on their pumps and parts.  In particular, they have PersonalFit Plus systems for their Symphony hire pump, and we have found that this is the only tube that is compatible with the Pump in Style motor.  Simply cut one end off the tube – and it will fit into your Pump in Style motor port. BUT just to add to the confusion, this tubing is not compatible with the original Pump in Style connectors (which are clear plastic and nolonger available as a spare item) so you need to use the new Symphony Connectors also.
Confusing right?!
I would recommend a customer purchases a PersonalFit Plus Double Pump Set which will enable your Pump in Style to keep working…. The set includes x 2 of breastshields, connectors, tubing, bottles (and some other bits which you won't need for a Pump in Style).  Just snip the end off each tube.
Unfortunately, the new connectors and tubes are not available as an individual spare and is only available part of the pump set.
I hope that makes sense, I know its very confusing…… So in short, yes we have parts that can improvise with your pump-in-style, available in these kits below. (and by you cutting one end off tube)
We also have the mains adapter for the Pump in Style available here which enables it to work on NZ power supply.
More information on our website here: Pump in Style Spare Parts