_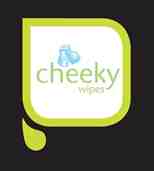 Advertorial _
CHEEKY WIPES are a better way to clean your baby's bum; better for the planet, better for
your budget and most importantly better for your child.
And a great gift for new mums and baby showers.
CHEEKY WIPES are 100% cotton-toweling wipes which are soft and effective at wiping baby's bum clean. Combined with 100% organic tea tree oil, this gives a tried and true method of protection for baby's bottom.
Tea tree (Melaleuca alternifolia) oil is known for antibacterial and antifungal properties, where the antimicrobial activity within the tea tree leaf/oil kills or inhibits the growth of micro-organisms e.g bacteria and fungi.
By using CHEEKY WIPES you also avoid any chemicals which may be added to disposable wipes. Disposible wipes can have a shelf-life of up to 2 years and once the packet is open they can last as long as 12 months; thanks to the preservatives added to the moist wipes.
You only have to purchase CHEEKY WIPES once – that's a one off cost for the rest of your baby's bum wiping days!   For a price comparison a simple visit to local supermarket, who had a range of wipes for sale from $3.99 through to $9.99 for a packet of 80, offered an average cost of $5.80 (22 January 2012). Based on this if you were to purchase a packet a week, this would cost you over $750 over 2 ½ years (the average 'nappy' time of a child).
CHEEKY WIPES are better for the environment, cotton and tea tree oil are 100% biodegradable. Simple. Sadly, all disposable wipes are imported… that's right none of them are made in New Zealand; meaning that aside from the fact that the plastic packaging ends up in our landfills, there is a travel footprint too!
CHEEKY WIPES are made and put together with the effort to support as much of the local economy as possible.
Please visit their website for more information www.cheekywipes.co.nz