There are many different options when it comes to maternity leggings and maternity pants.   We sell ranges of cotton pants, jeans, leggings, shorts,  tights, and work trousers all designed for maternity and your changing belly bump.  (NB all styles can be worn after baby too)
Typically with maternity clothes, there are different options with how the waistband sits over your belly bump, and the choice is up to you.   The waistband could be very high, or it could be elasticated and sit low under your bump.  The choice really depends on what feels comfortable for you, and what sort of pants you are shopping for.
When your maternity pants have a high waistband –   it covers your bump and comes right up over your belly when you wear it like this.  With this style of maternity pants, the belly coverage can help support your bump, plus it covers you skin in the chance your t-shirt gets too short!  Depending on the design of the maternity pants – this style of waistband can often be folded down to sit lower, or extended right up over your bump.  This gives you two choices on how you wear it – which can be very practical as your body changes size.   We have shown this example in the photo below, our "Zen Pants" yoga maternity pants style – can be worn folded down under belly, or extended up over belly.       This means these styles of pants are also very great to wear after baby arrives, as you can fold the waistband down to your hips.   See photos below.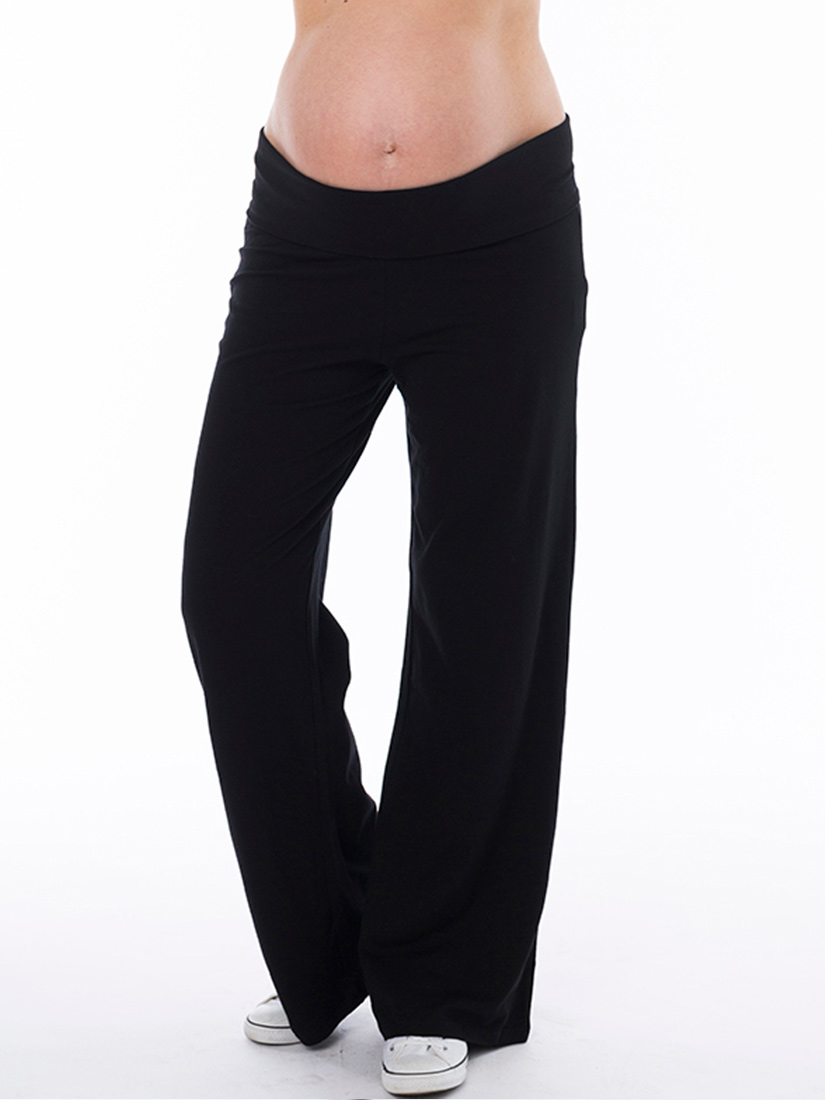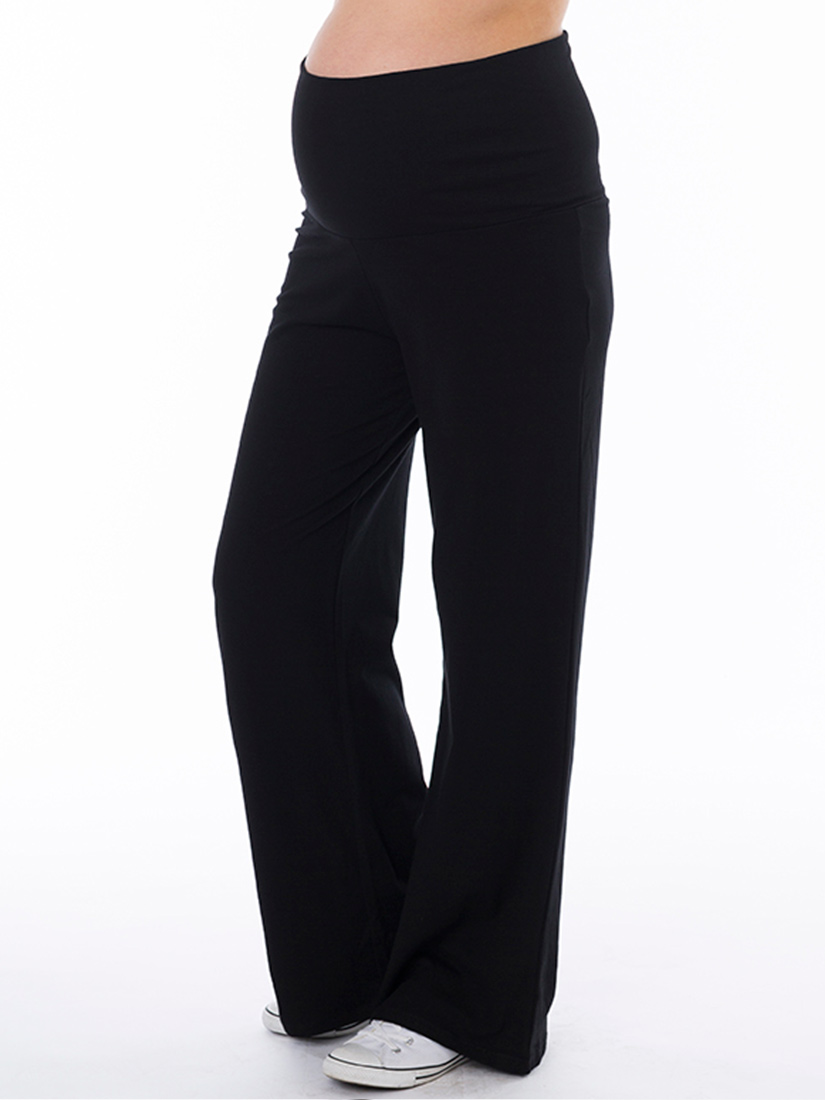 Maternity Pants with this high waistband (which can be folded down also) is the most common method of pants on our website – we have available as maternity yoga pants, maternity harem pants, maternity work trousers, denim maternity shorts,  maternity gym pants.    These styles can be all be worn with the waistband high up or folded down.
The other way that maternity pants are made, is with a band that sits low under your bump.   This style of maternity pants generally are made from a soft elasticated band, wide,  that stretches as your belly grows – but always sits under your bump.  Often maternity jeans are made this way.  See the photo below.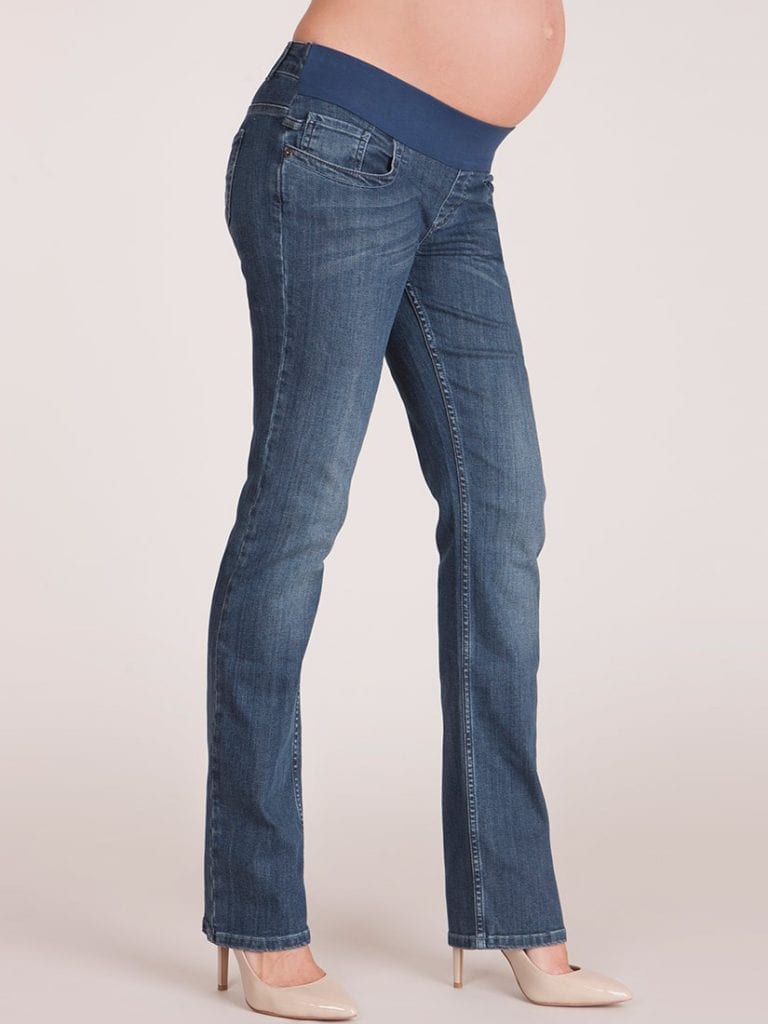 With maternity leggings, or maternity tights – again you have the choice of styles that sit low under your bump.  Or pantyhose (maternity tights) styles that cover your belly and are so comfortable.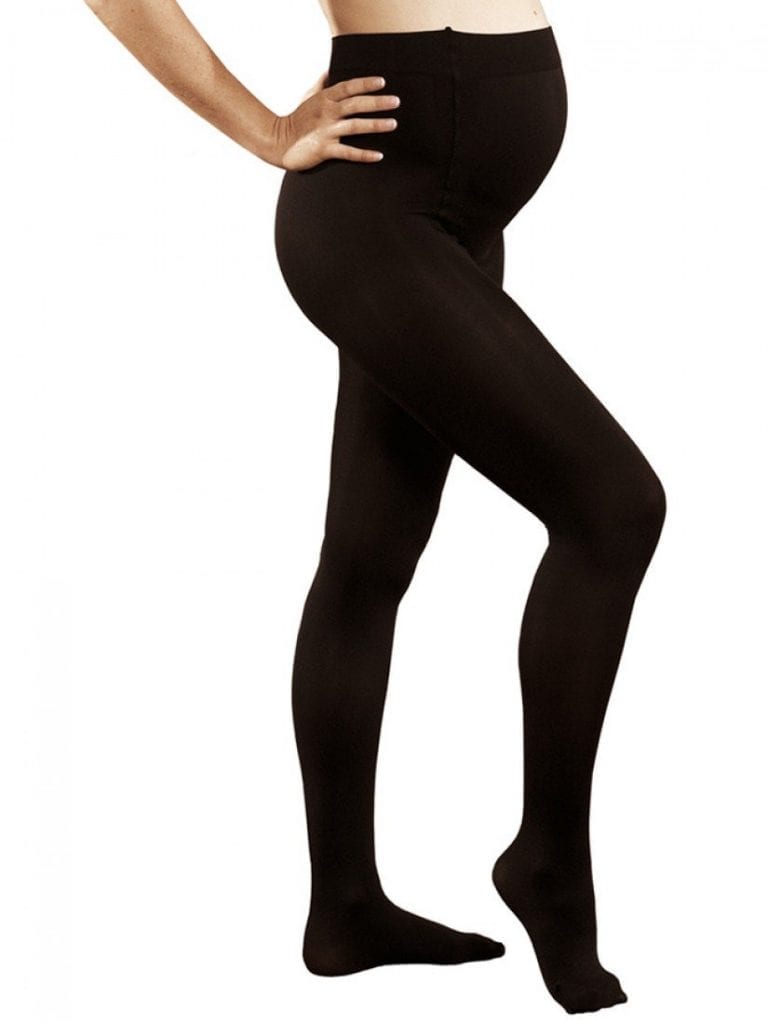 Please feel welcome to browse the Maternity Pants selection at Breastmates.  We have everything from comfortable yoga pants, harem pants, work trousers, shorts, leggings, pantyhose and lots of choices of maternity jeans.