Colour me stylish with winter maternity clothes
When the gloomy, wet weather sets in, it's tough staying warm and cheerful. If finding the perfect winter maternity clothes is proving to be a bit of a challenge for you, look no further. Brighten up your winter wardrobe with Breastmates' range of warm winter wardrobe essentials, in the latest winter fashion colour trends.
Being pregnant doesn't mean you can't wear stylish winter clothing. With our gorgeous range of winter maternity clothing, it's possible to stay warm and still look glam. Comfortable and chic are the keywords used to describe our maternity clothing.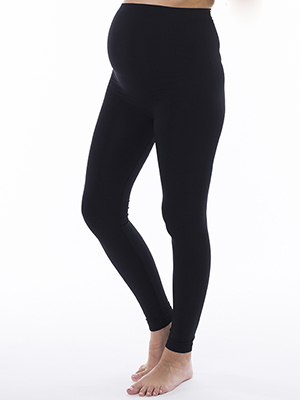 The key to staying warm in winter is layering. A good-quality camisole is the perfect base layer, teamed up with a pair of coloured or patterned maternity tights, and achunky knit pullover tunic.
Our essential maternity dresses in a range of styles, lengths and warming winter colours like flame red, cobalt blue, and pacific green are designed to allow room for growth, while retaining an air of elegance and sophistication.  Great for the office or a special occasion.
You're ready to chase away those winter blues with a pair of skinny maternity jeans or comfortable maternity leggings in a range of styles and colours adapted to fit your changing shape throughout your pregnancy, teamed up with a classic coloured cardigan or warm winter coat, and some brightly coloured chunky necklaces.
Breastmates' selection of long-sleeved tops in a range of styles and colours are the must-have winter wardrobe staple. Soft feminine ruffles, form-fitting yet fashionably flattering, ideal for use during pregnancy and right through to breastfeeding, these brightly coloured winter maternity tops are available in a range of winter colours. Choose from deep blue and purple, berry, hot pink or stick to classic black or white.
If you're not quite ready to break out into bold colours, keep it simple with classic black and white and add a little zing of colour with a brightly coloured scarf, some warm winter gloves and a matching woolly hat.
Start Browsing and Shopping