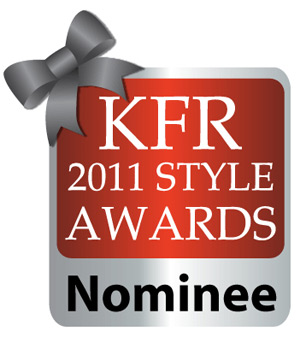 You can read about some of our other awards here.  We started as a small home-business back in 2004 (on trademe) and we have grown into this world-famous in NZ brand.   So proud of our hardwork and the accolades that have come with that.
These KFR awards run from the 15th to the 28th of August 2011
Winners of these awards are decided by voting (you can vote on the Style Awards Page) and by casting your vote you could win a share in over $7000 worth of prizes.
Good luck to you {and us}