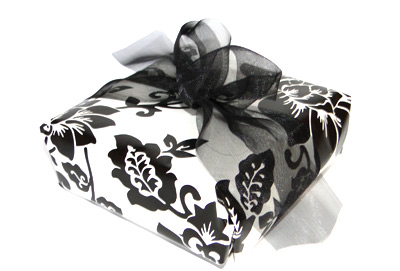 We have a gorgeous collection of products that would make the perfect gift for a new mum and her baby. She'll be so glad to know about Breastmates, and the products will be a special treat for her.
Though we know that it can get confusing with gift buying – as there is a vast array of products to choose from and where to start!!!
Please feel free to contact us, and we can come up with some gift suggestions based on your budget and the woman that you have in mind, also considering how many children she already has, as we can come up with more unique and treasured suggestions.
Free Gift Wrapping We have a complimentary gift wrapping service with extra special delicious paper and ribbon. Just shop online and we can send directly to the lady on your behalf. At the shopping cart there is a box called "Delivery Instructions / Message for Gift Card" so you can put your special message in there and we will hand write it on a card for you. If you don't input text into that box, then we'll just use plain tissue paper.
Or another option is gift vouchers – we can either create a digital voucher for you (and email it to you for free freight) or we can make a cardboard voucher and courier it to you.
Happy Shopping and do let us know if there is anything we can help you with.