Some fabulous suggestions on what to pack in your labour bag, including some essentials like a lolly bag and treats for mum.    You'll also need some clothes too of course (we haven't listed those) and a few outfits and a carseat capsule for your brand new baby.
Whether preparing for a hospital birth or home birth, you'll need some of these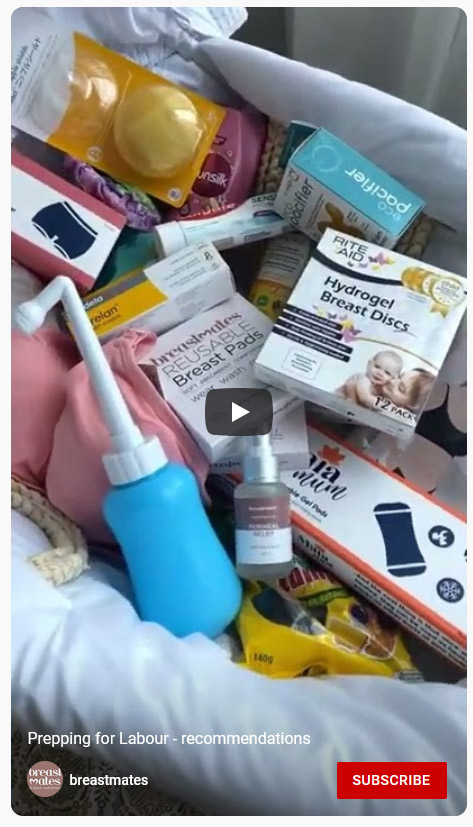 We'll pop some links below for our favourite items
Perineal Relief Witch Hazel Spray
Pacifier
Maternity Pads
Lolly bag and snacks
Shampoo, Shower Gel and Toothpaste etc.
Phone and Charge
Warm Socks
Don't forget baby clothes too!