We highly recommend this great DIY technique make your own post-partum recovery maternity pads with witch hazel, to use after labour
Sometimes after the trauma of delivery, you might just need some extra soothing comfort 'down there' and the added benefits of these herbal properties including aloe vera and witch hazel in maternity pads, will help your recovery and give you amazing comfort. Alongside all the necessary absorption that you need with maternity pads obviously.   All you need is a packet of maternity pads and some of our padsicle serum to make these yourself.   Best if they are chilled in the freezer for most comfort too.
Follow the method below, using the Padiscle Serum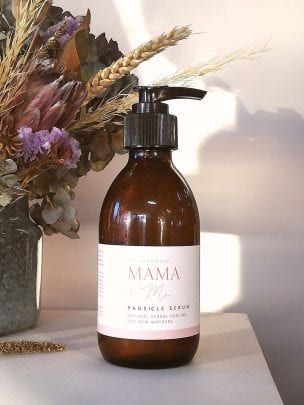 Directions on how to make your own sanitary pad soothers
Cut the end of each wrapper and remove the pad.
Open up your pad and lay it flat making sure you leave the adhesive strips attached (you will want these to remain intact so you can refold and use when needed).
Apply a generous amount of the Padsicle Serum to the middle of the pad, we suggest 4-5 pumps per pad. Spread the serum with the back of a teaspoon.
Individually wrap the pads back up again in their original wrapper or glad wrap, place them into an airtight container or ziplock bag and then put them into the freezer.
We suggest making 15-20 of these in your third trimester so they are ready to go for when you need them.
When you are ready to use them simply take them out of the freezer allowing them to thaw for 1-2 minutes and then apply as per normal.
Padiscle serum is sold at Breastmates:
We also sell Perineum Recovery Spray which is another option that can be spritzed directly onto your 'area'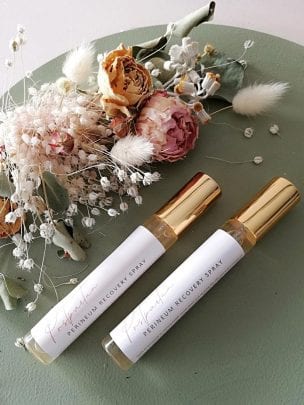 –  You may also like –