These are some instructions on how to measure your bra size at home, so that you can order online and get the parcel delivered to your door.  Remember that we have a flexible exchange policy, so if you are not happy with the style or fit, just return to us in original condition within 10 days of your purchase.  *this does not apply to sale items or special offers*
 To work out your bra size, measure while you are already wearing a bra.
St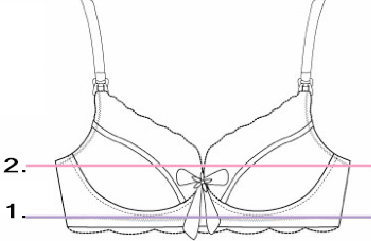 ep 1: Under Bust Measurement (Band Size)   Measure directly under your bust. Place the tape measure around your torso, just under your bust. Check in a mirror side on that the tape is even. Take a firm measurement – pull reasonably tight.  This gives your band measurement, eg 10, 12, 14, 16, 18
Step 2:  Over Bust Measurement (Cup Size)
  Measure around the fullest part of your breast. Check in a mirror side-on that the tape is even and straight. Take a loose measurement.  Now use the columns below to find the corresponding cup size (stay in the same column that you found in step 1 for Band size).
Measurements are given in centimetres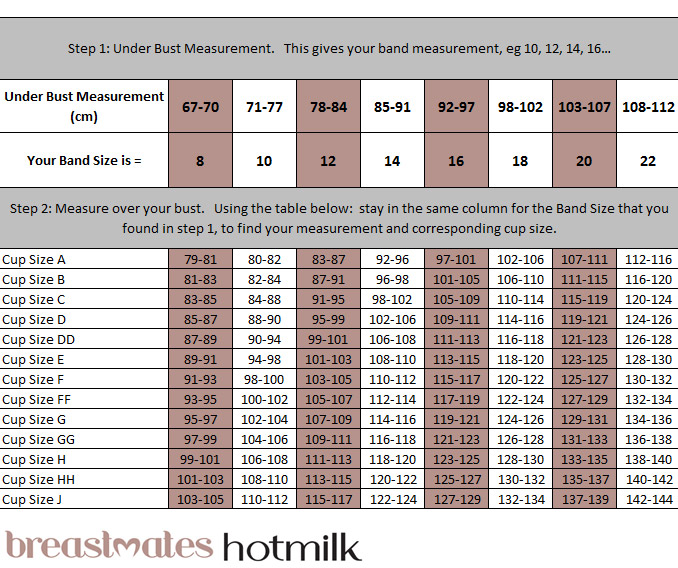 Demo video on how and where to measure your bra size.