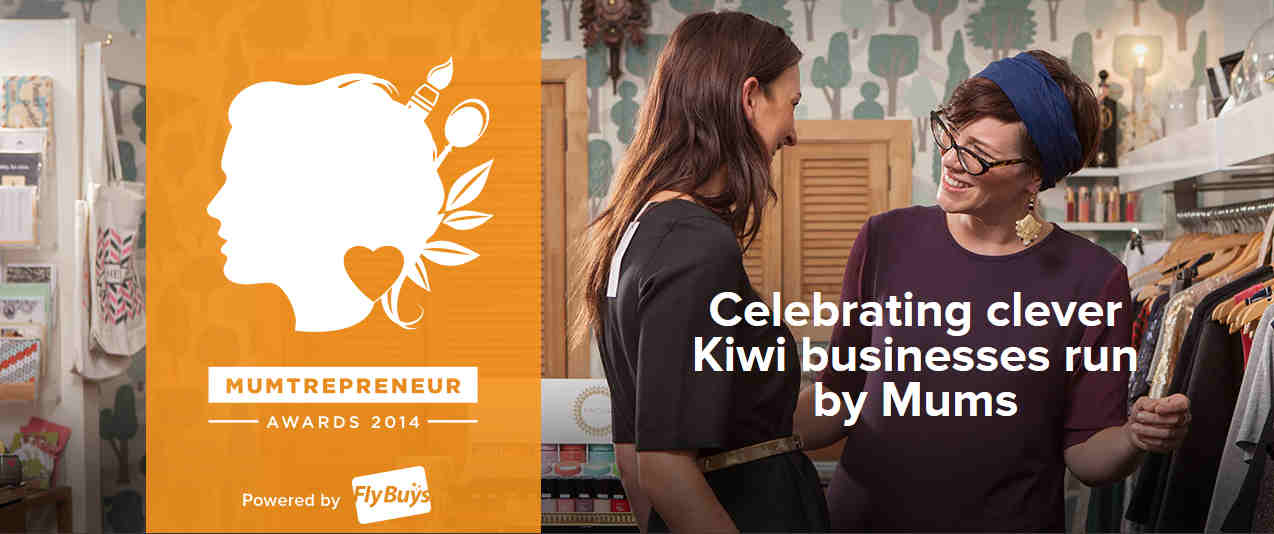 16 July 2014 – Cambridge businesswoman Franny McInnes describes July 2014 as "an epic month" after her online maternity business Breastmates was honoured in prestigious awards.
In her role as Director of Breastmates, Franny was selected as a finalist in the "Best Online and Technology Business" category of the inaugural Fly Buys Mumtrepreneur Awards 2014. Set up to recognise mothers who have taken an entrepreneurial idea and turned it into a reality, being a finalist in the Fly Buys Mumtrepreneur Awards is a highly visible and well-respected honour which only a select group of New Zealand businesses are privileged to claim.
"I was so excited to attend the Fly Buys Mumtrepreneur Awards ceremony in Wellington yesterday," Franny says. "Being in the presence of so many fellow 'mumtrepreneurs' was very inspiring and humbling, and being recognised for my achievement in running a successful business while raising young children is so gratifying."
"I'm overwhelmed and humbled by these accolades," Franny says. "I started Breastmates in 2004 with just $50 and one product, and it's amazing to see that now, almost a decade later, I've grown my business to the point of being recognised in international awards, as well as continued to develop my creative side, all while raising my two sons.
"I'm passionate about helping mums, and over the past decade, Breastmates has evolved from being not just an online store, but a supportive community of advice, articles, and products which help mothers to feel successful and encouraged as parents. I'm so honoured that my little business has been acknowledged by the judges of these three prestigious awards, and really appreciate their consideration."