Ameda Breast Pump
We're looking for some feedback on the Ameda Breast Pumps please. Ameda is an alternative brand of breast pump, which offers a few different options for expressing.  And we are seeking your comments about the Ameda breast pump brand.
Here at Breastmates, we stock Medela, Unimom and Avent Breast Pumps which are all hugely popular with customers.  We have sold these breast pumps for several years, and they are high quality, reliable breast pumps.  We also supply any spare part that you might need.  We can also help you to figure out what breast pump would suit your purposes most.  So feel free to contact us.
Best Selling Breast Pump
Our best selling pump is the Unimom Forte (which is the Unimom Hospital Grade Double Pump) it has a great price point and is efficient, quick and reliable.  It can handle frequent heavy use, but is also perfectly fine if you are just using occasionally. We've received amazing feedback about this pump.  Such as this comment from Michelle that said: "This pump has been a lifesaver for me and is the only one Ive tried that gets more than 5 measly mls! Excellent value for money! "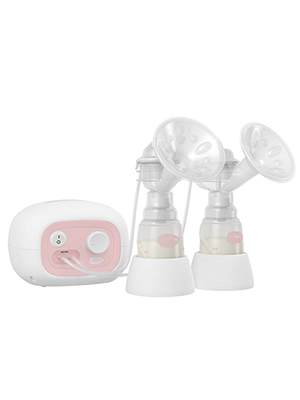 Breast Pump Models
There are several different models to choose from, starting with a basic manual pump, to various electric pumps in either single or double.
The choice of breast pump ultimately depends on how often you plan to be using it.  When you can estimate how many times per day you will be using your pump, it will help to determine if you need a manual pump or an electric pump.   You might want to think about if you could be returning to work and continuing to express, and also if your partner might be able to do a night feed with expressed milk.  (So that you can have a longer stretch of sleep).
For example, if you need to use a breast pump to relieve a little engorgement, or to boost your milk supply, or perhaps if you are having a night out.  Infrequent use.  Then a basic manual pump will suit your purpose.  Consider  Avent Manual, Medela Harmony, Unimom Manual Pump
If you are returning to work, and need to pump one or two bottles per day, then consider Medela Swing, Avent Electric, Unimom Electric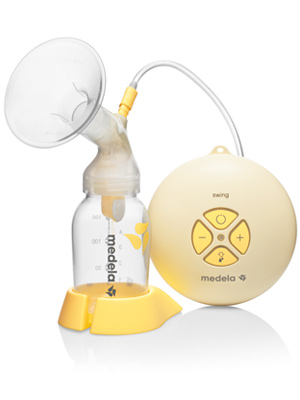 If you want to have the most efficient use of time, and/or if you are pumping multiple times per day, then consider a double electric pump such as  Medela Free Style, Medela Swing Maxi,  or the most recommended: Unimom Double Pump 
If you have a premature or hospitalised baby, are relactating, are expressing for a gestational surrogate, or have milk supply issue then please contact us and we can discuss the recommended breast pump for your needs.
And P.S  WELL DONE to you for pumping this liquid gold!