A customer recently contacted us to discuss the Unimom range of pumps.  She wrote "I am interested in buying a double pump.  I have an Avent electric single pump that I used for Baby#1.  Now that Baby#2 is here I have less time availability for pumping so I thought a double pump might help. I wondered if you could let me know what the differences are in the Unimom Double (hospital strength) and the medela freestyle double breast pump?  Its a lot of money to be spending on a pump so want to make sure I make the right choice."
 Firstly, well done on your Liquid Gold pumping.  It is a big committment to express milk.  The pumps that we stock here at Breastmates are all high quality pumps that are covered by warranty.  We have a few options…..
Firstly, when comparing a double breast pump with a single pump – the time it takes will be shortened of course.  But studies have shown that by simultaneously pumping both breasts at the same time actually results in more milk than compared with pumping one breast at a time.
The Unimom Forte double pump is pretty amazing, its strong and efficient and can handle high use. It is being used in a lot of hospitals now. Both the Unimom and the freestyle double pumps have high grade motors that are capable of high use (eg 6 times per day).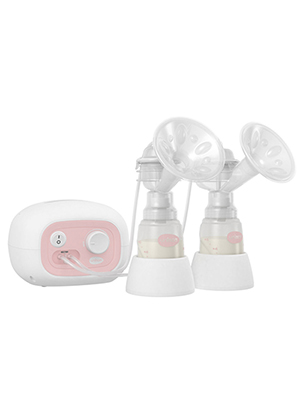 The main difference is that the Freestyle is a bit quieter, smaller, can be hand-held and portable, and has a few extra 'bells & whistles" such as a timer, back light display, functionality to calculate averages, plus the rechargeable battery.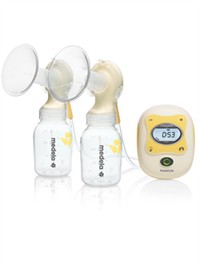 I have had quite a few customers that were using the single electric pump (Swing) and they have converted to the Unimom double and have been so impressed with the results (and the time saving!)
Jenna actually left this review on my website:  I was hesitant to buy the Unimom Double pump after using the Medea Swing and the Medea Latina Rental. This pump is amazing quick 10 minute pumping sessions now whereas on the other pumps it was taking e 20 to 30 minutes. Only difference is that medella looks better but the union is a lot quieter….