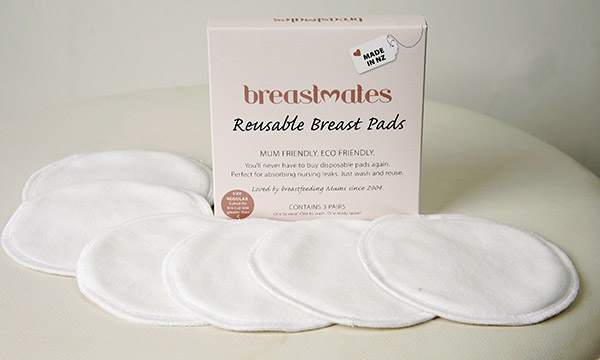 A customer recently asked a question about our reusable breast pads, she was researching breast pads with good absorption.
She wrote, "I am looking for some reusable breast pads and wanted to check something about yours before I buy. Unfortunately, I had no luck with the nature baby ones and these leaked for me. I do have a fast let down and plenty of milk so perhaps these are not designed for people like me.    
So my question is whether yours are designed for types of flow?"
I'm not familiar with the fabrics used on the Nature Baby ones.
Our  breast pads are made with microfleece that is soft next to your skin, bamboo fibre in the middle for high absorption, and  waterproof backing fabric (similar to what is used in cloth  nappies) to prevent leaks.   These breast pads have a high absorption rate and can cope with medium to heavy leakage.
Also one tip, if you find you have let down from one breast while feeding from the other side; just gently raise your arm up and apply pressure on the nipple as that can help stop the flow.
Most women can wear our pads for about 8 hours before they feel a bit heavy, which means they are fully wet.  The breast pads just feel heavy rather than cold and wet against your skin.  Though if your leakage is very heavy you might just need to change them a bit sooner.