Breastmates Styles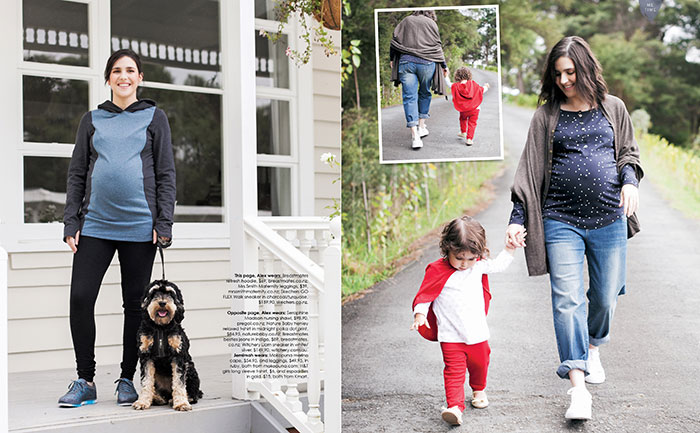 So great to see some autumn Breastmates styles included in the fashion pages of OHBABY magazine!  Makes me feel very proud!
This time OHbaby chose our activewear hoodie – the Refresh Hoodie in Blue/Grey colour combo.   This hoodie is suitable for maternity and feeding – it has hidden zips between the colour contract.  Made from soft warm brushed cotton  – like a sweatshirt.  (Note we should have sent the model a smaller size to wear)
On the adjoining page of this issue, OHbaby also featured our Besties Maternity Jeans – soft comfortable jeans with a regular leg, not skinny.
The mum-to-be in these photos looks gorgeous!
Check out the magazine www.ohbaby.co.nz
Franny x