This is a common question that pregnant mothers ask us, when they are preparing for the arrival of their baby and planning to breastfeeding and pump breastmilk.
Karen writes,  "I am expecting my first baby and so am up-skilling in all things breastfeeding! I'd like to give myself the option of an electric breast pump (in addition to a silicone suction pump). I see there are three options on your website: Unimom, Avent and Medela. A few questions:
Given that I don't know if I will need to use an electric pump a lot, which pump will be best to buy, which gives me the option of pumping more frequently?
I'm thinking that I'll just go for the single rather than the double pump – even if I had to pump a lot, presumably I could use the electric one on one boob and the silicone pump on the other? Or would you recommend getting the double pump to keep options open too?
Buying a double or a single pump can be a tricky decision and normally comes down to the frequency you will be pumping. You might not necessarily need an expensive double pump – if it turns out that you only pump occasionally.
If you're not pumping for every feed, I would recommend the Unimom Allegro Breast Pump.
This a single pump that is great value for money with the added benefit of being able to purchase an extra breast shield kit to make it a double if and when needed.   So its great that that it has the advantage to be upgraded to a double pump (rather than buying a double pump to start with).  This is the only pump in our range that can upgrade from a single to double, as the motor has enough capacity to  handle that.  So the Unimom Allegro Breast Pump is suitable to be used lightly, or moderate frequent use.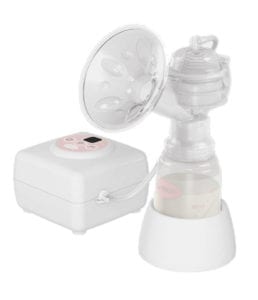 Using the single pump along with a silicone hand held breast pump is a great way to start, and a great way to collect any extra 'let down' while you are expressing from the other breast, rather that wasting it in a breast pad.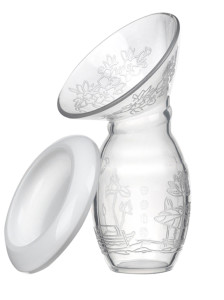 I hope that helps with your decision making, do let us know if there is anything else we can help you with.