In 2020 Medela have introduced a new range of breastpumps – big improvements on their previous models. They now have this Medela Flex model which means that the breastshield and connector are able to rotate at different angles to make breastfeeding more comfortable. (You can even breastfeed in a reclining position rather than having to sit upright, as the new Medela Flex connector can rotate).
This means that their old models of Swing and Swing Maxi will slowly start to discontinue – to be replaced with the new models which have very similar names, but different parts.
– Medela Swing Flex (single pump)
– Medela Swing Maxi Flex (double)
This means that eventually spare parts for the original models will also run out.   It's going to be a challenge here at HQ when customers need new parts and we have to decipher if they are original or new medela flex models. We've updated our website, and all breast pump parts are photographed – so please check that the photo matches what you are ordering. Or just contact us and we can sort it out for you.
The MOTORS are the same, its all the other bits that are different.  Unfortunately the original parts (tubes and connectors) are not compatible with the new flex models.  For example the original Swing tube won't work with the new Flex connector.  Though when those parts do eventually run out, a customer can replace them completely with the new Flex pieces.
We've take some pics here to show you the differences  (and we've also published this online for our own reference too!)
SWING SINGLE BREAST PUMP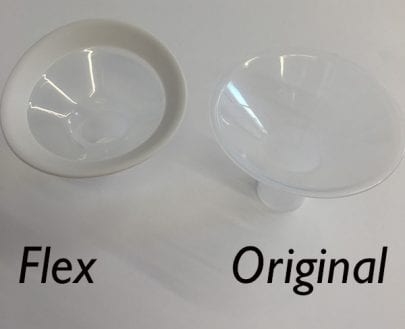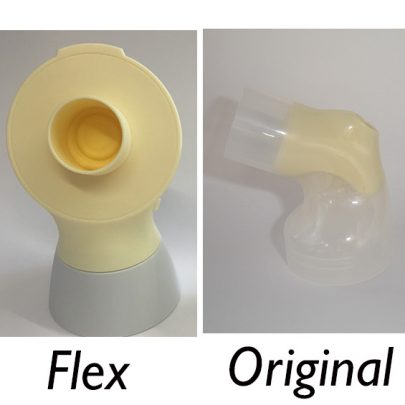 SWING MAXI DOUBLE BREAST PUMP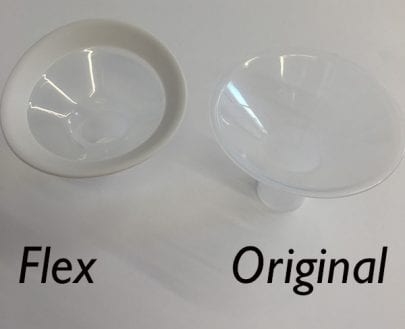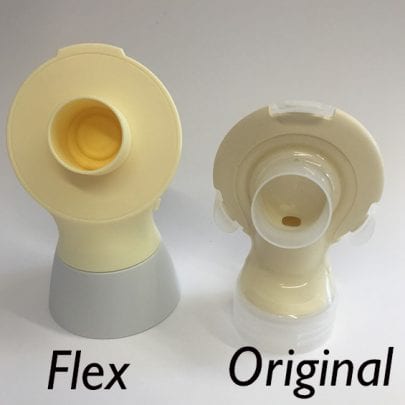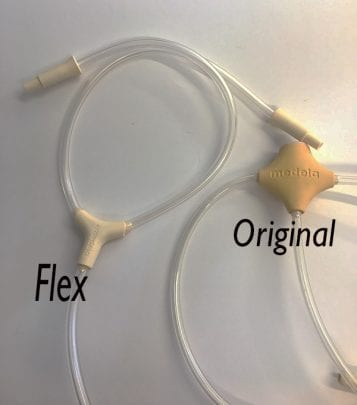 So just sing out and contact us if there is anything we can help you with – we know it gets confusing!